"Got a box full of letters, think you might like to read…" - Wilco - "Box Full of Letters"
Back in 1995 the band Wilco sang about their box of letters, and last Friday at our Spirit Assemblies, we surprised our students with our very own box of letters!
We have gotten creative in an effort to provide our students with a unique opportunity to spread kindness while at the same time (and don't tell them this) practice their writing skills. As you know, EISD has created a Graduate Profile, also known as "The WHEEL", that creates a road map to a set of skills we believe every student should possess upon graduation. It is my belief that our post office will provide our students with an avenue to build on those skills already being taught in a tangible way - particularly in the areas of being an
effective communicator, being a healthy individual, and being an engaged citizen, not to mention the lost art of addressing an envelope. By composing letters to peers, our students will be able to practice their handwriting while at the same time exercising their communication skills. Our hope is the engagement with other Falcons throughout the building will bring an already tight-knit community even closer by creating those connections and memories that are often associated with receiving mail. You remember those days…when you got something other than bills. It's exciting and makes your day better when you receive a surprise letter from someone. To that end, this month we will launch the FTE Post Office.
Each classroom will be outfitted with an address book wherein students are able to find the addresses for peers. All letters have to be deposited in the collection box (located by our fish tank) for weekly delivery. Our fourth graders, in connection with the emphasis of the writing curriculum, will serve as our postal workers ensuring envelopes are properly addressed and, of course, stamped. All envelopes falling short will be "returned to sender" for another attempt. Speaking of stamps…take a look at the inaugural collection of stamps designed by one of 5th graders. Thank you, Ciara Frederick! They look absolutely amazing!
Is there a FTE Staff Member You Would Like to Recognize...
Falcon Finest Acknowledgements
Please join me in spreading those feel good vibes around our campus. Everyday our bus drivers, custodians, office staff, and teachers are doing incredible things. If there is a FTE staff member you would like to recognize for their contributions, please let me know by clicking the link below.
SOCKTOBER IS HERE...
The month of October is also known as Socktober at Forest Trail, where we collect new, adult socks and donate them to local homeless resource centers. Our generous donations over the past six years have been so appreciated by the homeless community.
The area shelters are requesting adult male crew / tube socks - they currently have enough children-sized socks. Please be sure to label the name of your child's teacher on the package when you donate! The class that donates the most socks wins an extra PE class with Ms. Lewis!
Thank you again and Happy Socktober!
One Liter Water Bottles Needed
We plan on playing a game in PE that will use 35 to 40 one liter water bottles. The game will be played at the end of October. We would appreciate any empty one liter bottles that you are willing to donate to PE. Please send them to the gym. Thank you!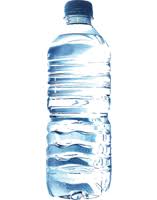 Spirit Night next Wednesday
Plan on pizza next Wednesday, October 16 at Austin Pizza!
This is an all day event from 11am to 10pm and covers dine-in, take out, delivery, catering and gift cards are all eligible!
Purchase your YEARBOOK today!

Prices increase November 1st, so order today and check it off your list.
Author Visit:
Who: Jeff Kinney (author of the Diary of a Wimpy Kid series)
When: Nov. 5th at 11:00 am
Where: Valley View Elementary
What: Students can purchase an autographed copy of his new book by filling out the order form.
For: Forest Trail Elementary 3-5 graders

Jeff Kinney is the #1 USA Today, New York Times, and Wall Street Journal bestselling author of the Diary of a Wimpy Kid series and a six-time Nickelodeon Kids' Choice Award winner for Favorite Book.
Click here for order form.
The influenza virus is a contagious respiratory illness that generally presents suddenly with high fevers, cough, body aches, fatigue, sore throat and sometimes stomach upset as well. It is typically passed through droplets in the air (or on hands) from coughing, sneezing or even talking, but it can also be spread through surface contact. It can range from mild to severe, but is typically treated at home with rest, hydration and treating the symptoms with medication.  Good hygiene habits are especially important this time of year, and please keep your children home from school if they are sick.  The CDC is a reliable source on all things flu: https://www.cdc.gov/flu/weekly/fluactivitysurv.htm.  Please take some time to read and prepare to help keep our amazing students healthy!
Thank you to everyone who attended last Friday's Booster Club meeting with Dr. Leonard, Eanes ISD Superintendent. We were proud of our great FTE turnout for this informative and important presentation! Save the Date for our next Booster Club Meeting on November 8th.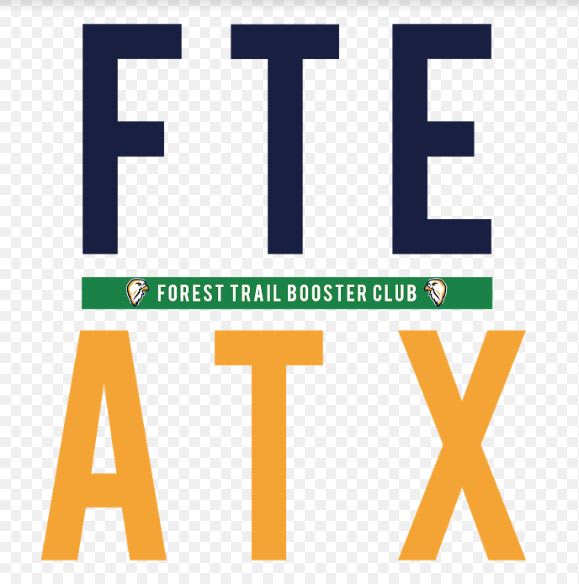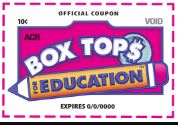 Box Tops is Kicking Off!
Our Fall deadline for Box Tops is Monday, October 28th. Look for the Box Tops image on your favorite household products, clip it out and turn it in to FTE to help us fund raise. Please send them in a ziplock bag with your student or drop in the Box Tops folder in the office. NEW THIS YEAR! Download the new Box Tops App and scan your receipt. Stay tuned in the Spring for Box Tops Contests and Prizes! Any questions? Contact kellybennett711@gmail.com.
Get Your Tickets Now for the Halloween Hop...
Tickets for the daddy, daughter dance are available for purchase on the FTE Booster Club website.
First Grade Social: FTE City Limits
Continuing his #BeKind Convocation theme, Dr. Tom Leonard will share information on our strategic priorities and our efforts to create a caring learning environment where all are valued.
October is Dyslexia Awareness Month. Please join us for EISD Dyslexia Information Night on October 30, 5:30 PM @ Westlake High School. Parents and educators are welcome.
Join us for some learning opportunities! Please RSVP by emailing specialed@eanesisd.net at least 2 weeks prior to the date. 
Oct 10 2019
FTE - C DAY
All day
Oct 10 2019
FTE - POPCORN SNACK DAY
All day
Oct 11 2019
FTE - A DAY
All day
Oct 11 2019
FTE - CARDBOARD CREATIVITY CHALLENGE
12:00 AM - 11:59 PM
Oct 11 2019
FTE - KINDER FIELD TRIP TO CROWES NEST FARM
10:00 AM - 2:00 PM
Oct 12 2019
FTE - CARDBOARD CREATIVITY CHALLENGE
12:00 AM - 12:00 AM
Oct 14 2019
FTE - STUDENT HOLIDAY / COLUMBUS DAY
All day
Oct 15 2019
FTE - B DAY
All day
Oct 15 2019
FTE - PICTURE RETAKES
All day
Oct 16 2019
FTE - AUSTIN PIZZA SPIRIT NIGHT
All day
Oct 16 2019
FTE - C DAY
All day
Oct 17 2019
FTE - A DAY
All day
Oct 17 2019
FTE - POPCORN SNACK DAY
All day
Oct 17 2019
FTE - 1ST GRADE FIELD TRIP - ELGIN CHRISTMAS TREE FARM
9:00 AM - 12:30 PM
Oct 17 2019
Westlake Speaker Series, "Deciphering Girls' Friendships"
12:00 PM - 1:00 PM
Oct 17 2019
FTE - EEF HOUSE PARTY
6:30 PM - 9:30 PM
Oct 18 2019
FTE - B DAY
All day
Oct 18 2019
FTE - END 1ST 9 WEEKS
All day