"The ripple effect is too good not to mention" – Incubus – "Rogues"
Sunday, news broke of a tragic accident in California. I always feel horrible when things like this happen, but this one has had a longer-lasting impact on me. I don't know if it is because of the nature of the accident, the fact that so many young people were involved, the constant media coverage, or that it all occurred only days following our lockdown drill (which is always a sober event) that had my heart feeling heavy. In any case, it's been a long seven days, and a day hasn't gone by that I've not reflected on my own scene at home and at work. Ultimately, I've come to this conclusion. In the grand scheme of things, our time is only an instant, and it is up to us to use that instant to its capacity and to connect and impact. At Forest Trail, we've always emphasized the importance of relationships. Through community circles, restorative practices, and our Core Ten Agreements, we have very intentionally set about empowering our students with empathy, kindness, and an appreciation of belonging to something bigger than themselves. There have been so many tributes shared this week. Many containing career highlights and the individual achievements of the passengers. While the stats are impressive and make for great trivia questions, they are not the most impactful loss. The stories of connections, interactions, and involvements are what mean the most and have made the difference. In a week full of introspection, and using a macro lens to evaluate, I'm so proud of our students, staff, and our community for the shared goal and pursuit of connectedness and kindness to create the greatest ripple effect possible to make someone's day better.
Is there a FTE Staff Member You Would Like to Recognize...
Falcon Finest Acknowledgements
Please join me in spreading those feel good vibes around our campus. Everyday our bus drivers, custodians, office staff, and teachers are doing incredible things. If there is a FTE staff member you would like to recognize for their contributions, please let me know by clicking the link below.
Attention 3rd, 4th, and 5th grade parents:
Fitness Gram testing will begin shortly in your child's PE class. Height and weight measurements are required by the state and are used to calculate different scores. We will begin taking these measurements next week. If you would rather take these measurements at home and send them to us via email, you may do so. Please send the information to your child's PE TEACHER by next week if you opt to take them at home. Emails are included below.
Mrs. Lewis- Jlewis@eanesisd.net
Mrs. Ligon- Kligon@eanesisd.net
PURCHASE YOUR FTE YEARBOOKS TODAY!
Save the Date...
Save the date for our next Booster Club meeting on Thursday, February 20th, with Westridge Middle School Principal Dianne Carter at 9:15 in the library.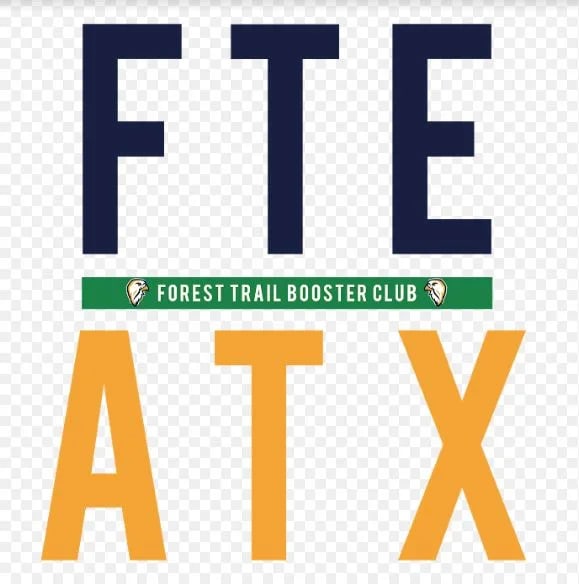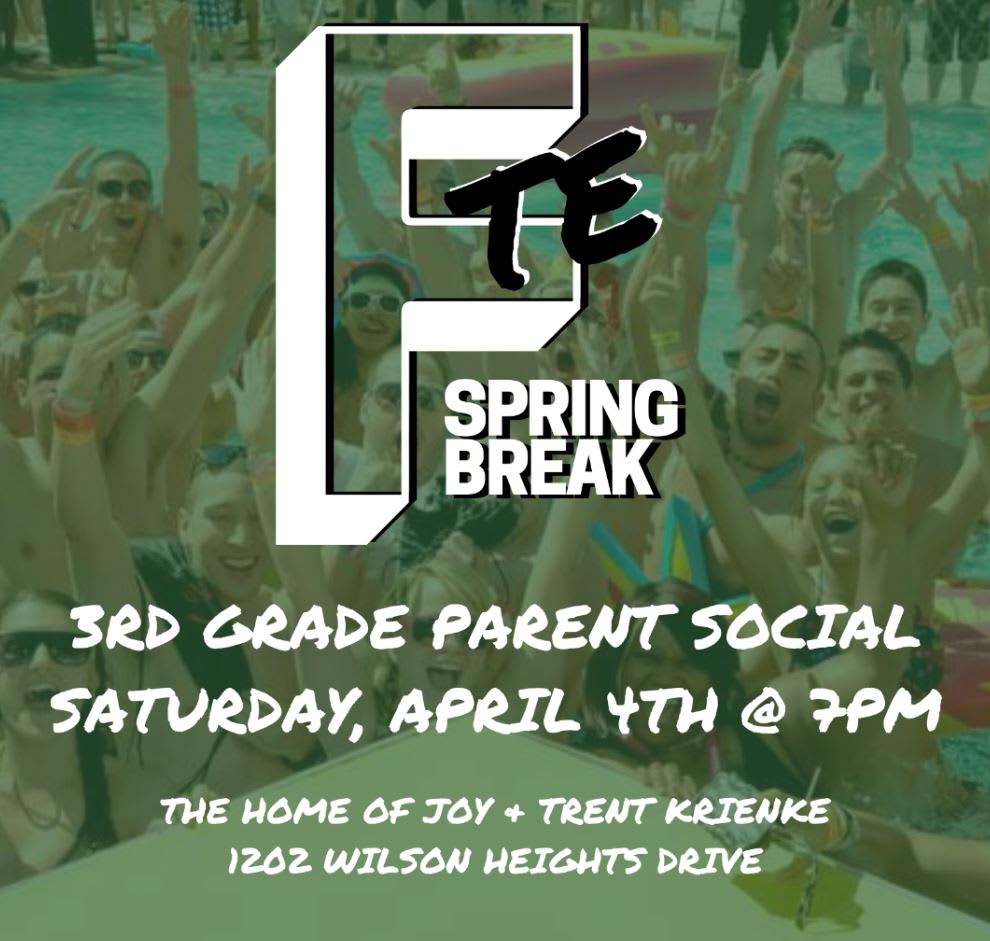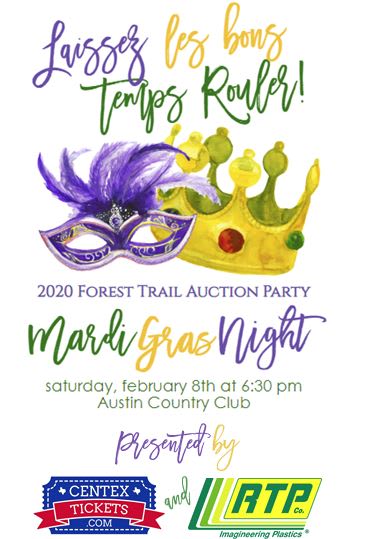 Don't forget to buy your raffle tickets for a fabulous New Orleans getaway! You don't need to be present at the auction to win this terrific 3-night stay, along with two skip-the-line tickets to the famous Preservation Hall Jazz Band, and your choice of a jazz brunch or 3-course dinner with wine pairings for two at the legendary Commander's Palace. Single raffle tickets are $30/each or buy FOUR raffle tickets for $100. Only 200 raffle tickets will be sold! Jewelry pull tickets are also on sale for $40 each. Select one of 60 beautifully wrapped boxes each containing a piece of jewelry valued at $40 or more." Buy raffle and jewelry tickets here https://cbo.io/tickets/purchase_tickets.php?slug=fte&form_name=Tickets.
Our silent auction opens on February 6th. We have some great items this year including amazing art projects done by each grade with the help of our amazing FTE mom artist Hillary Cumberworth. These art items were on display yesterday evening at Open House. Silent auction bidding is open to EVERYONE whether attending the party or just bidding from home. Watch your inbox next week for silent auction instructions and a link to the full catalog of items.
Tickets are sold out to the party, but the waiting list is open. Email fteauction2020@gmail.com to be added to the waitlist. We've got space for just a few more people on a first-come, first served basis from the waiting list.
Trying to plan your outfit for the big night? Follow us on instagram @fteboosterclub for outfit inspiration pics.
Ready to Get Involved?! Calling for FTE Booster Club Executive Board Nominations:
Want to Get More Involved at FTE? - While we still have a few months to go until the end of another great school year, it is time for the Booster Club to ask for your continued support for FTE. We would like to invite you to consider a leadership position in the FTE Booster Club for the next school year. The Booster Club will be looking for nominations for the following Executive Board positions for the 2020-21 school year:

Co-President Elects (2) – Shadows co-presidents during the school year, attend general booster club meetings and executive meetings (each once per month), responsible for Muffin Morning organization for the 2020-21 school year. Support and attend booster club activities. Will serve as Presidents for 2021-22 school year.

Treasurer-Elect – Shadow treasurer for the 2020-21 school year and will serve as Treasurer for 2021-22 school year. Attend general booster club and executive board meetings (each once per month). Support and attend booster club activities.

Secretary - Records minutes for general booster club and executive board meetings. Support and attend booster club activates. Attend general booster club and executive board meetings (each once per month). Responsible for social media postings on Facebook and Instagram.

Technology Chair- Maintains FTE Booster Club website. Attend general booster club and executive board meetings (each once per month). Support and attend booster club activities.

The Booster Club appoints an ad-hoc Nominations Committee, which reviews all the nominations received for these Executive Board positions and recommends a slate of officers. The names of the Nominations Committee members, a call for nominations for the Executive Board positions, as well as a list of Committee Chair positions, will be presented to the members at the March meeting. The slate is announced at the April meeting, and voted upon in May. If you are interested in nominating yourself or a friend for any of these positions please e-mail our current FTE Booster Club Presidents at ftebccopres1@gmail.com and we will include the names in the nominations process. Thank you for your continued support of the FTE Booster Club!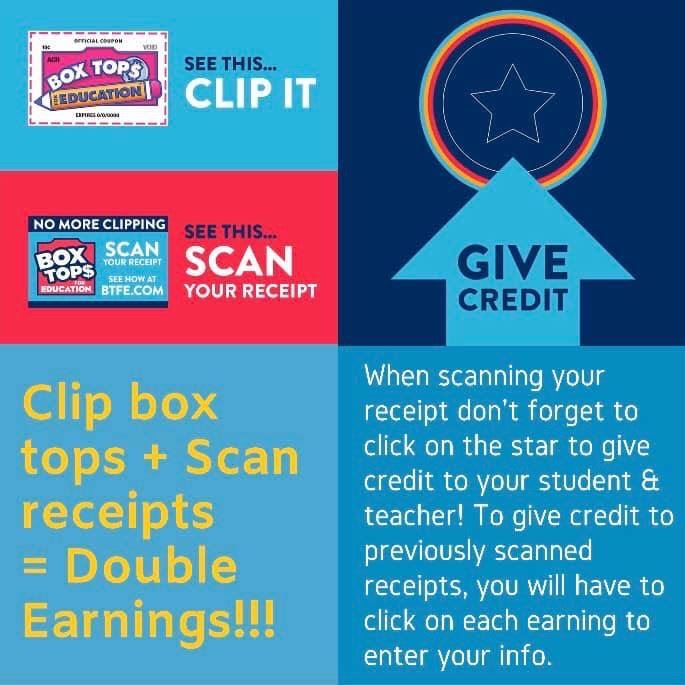 Box Tops for Education
All clips and scans are due Wednesday, February 26th. Any questions? Contact Box Tops chair Kelly Bennett at kellybennett711@gmail.com.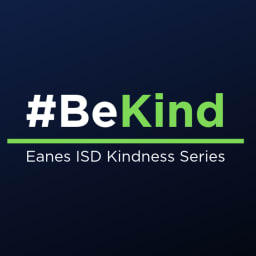 As part of Dr. Leonard's 2019-2020 "Green Umbrella of Kindness" and "Green Glasses Days", all of the elementary schools will be focusing on spreading kindness across the campus and the community throughout the month of February. With the support of the counselors, each campus will kick off the kindness theme by showing a video from Erik Qualman, our beginning of the year convocation speaker. Each classroom will be working on a Kindness Challenge which consists of 20 different activities or "acts of kindness" for each class to complete (i.e.: writing an encouraging letter to someone, thanking our campus helpers, reaching out to someone new). Once all 20 activities are completed, a class picture will be taken with the students wearing the "Kindness" green glasses to celebrate their kind efforts as a classroom community.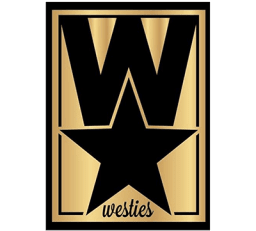 Many of our friends and partners are finalists for the Westlake Chamber of Commerce Westies, including Westlake HS and Hill Country MS students in the Young Citizen of the Year and Young Entrepreneur of the Year categories, Exec Director of Special Education Molly May, WRMS Teacher Carol Reese and FTE Principal Cody Spraberry up for Educator of the Year, Eanes Trustees Ellen Balthazar and Heather Sheffield for Citizen of the Year, as well as EEF for Non-Profit of the Year. Vote by 2/6 at www.westlakechamber.com! 
The Westlake Choir and Technical Theater Departments present Seussical February 6-8. Tickets on sale now!
Jan 31 2020
FTE - C DAY
All day
Jan 31 2020
FTE - FOOD DRIVE
All day
Feb 3 2020
FTE - A DAY
All day
Feb 4 2020
FTE - B DAY
All day
Feb 5 2020
FTE - C DAY
All day
Feb 5 2020
FTE - 5TH GRADE VISIT TO WRMS
9:00 AM - 11:00 AM
Feb 5 2020
FTE - 3RD GRADE TO PLAYLAND SKATE CENTER
9:30 AM - 1:30 PM
Feb 5 2020
FTE - RISING WRMS 6TH GRADER PARENT MTG.
6:00 PM
Feb 6 2020
FTE - A DAY
All day
Feb 6 2020
FTE - POPCORN SNACK DAY
All day
Feb 6 2020
FTE - 2ND GRADE FIELD TRIP SCIENCE MILL
9:00 AM - 1:45 PM
Feb 7 2020
FTE - B DAY
All day
Feb 8 2020
FTE - AUCTION
7:00 PM - 8:00 PM