"CORE TEN" Wrap Up
Our CORE TEN could be broken down into three main themes.
1-4 centers around being respectful of oneself.
5-6 deals with responsibility of oneself and communal spaces.
7-10 are about contributing to something bigger than yourself.
#7 Be helpful.
To us, this one is about good old-fashioned manners and making a connection with another person. This boils down to two very simple threads. 1. If someone drops something, help them pick it up, and 2, hold the door for those behind you. We see this as an opportunity to make someone's day better and be one of the "helpers" Mr. Rogers told us about.
#8 Be a good listener.
In every job interview I've ever had someone has always asked about being a listener. "Are you a good listener?", "Can you describe a good listener?", or "How do you know when you're doing a good job listening?" In an age where interpersonal skills seem to be taking a back seat, employers still think this soft skill is important. I couldn't agree more. Listening is hard. Listening has to be taught. Listening takes practice.
#9 Take school wide drills and procedures seriously.
We are charged with keeping our students safe. We are asking for students to take ownership in their own safety by taking all drills and procedures seriously. Emergency procedures should also come fluidly. Knowing procedures are important, but being able to listen to changing directions and staying quiet enough to hear them are equally important. The sports adage of "you play like you practice" is applicable here as well.
#10 Be the best person I can be.
In every situation and every circumstance, our students will be faced with an outcome. I believe their ability to respond to those outcomes is vitally important. The manner in which our students navigate expected/unexpected situations or wanted/unwanted results will often times be more valuable than the final result itself. We want to empower our students to know they matter, and they can have an impact.
We hope our CORE TEN will provide FTE students with a foundation of skills to draw from, so that when given the opportunity, they leave a situation better than they found it or will choose to make someone's day better.
FTE Destination Imagination Parent Info & Team Formation Meeting
Thursday, September 26th from 7:30-8:10 a.m. in Art Room 20
If you've never done D.I. before and you'd like to learn more, OR if you're a parent looking to form a team for your child, this is the place to do so. Mrs. Dunning can answer your questions and help you find other families working to find a team. Parent volunteers are needed to serve as Team Managers. Come see if this fantastic, creative opportunity is for you!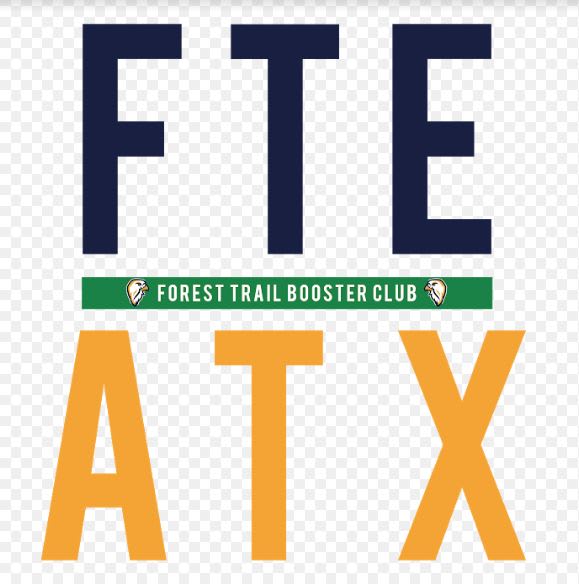 Welcome Back to Forest Trail! We are looking forward to a great year. Make sure to log on to the Forest Trail website https://foresttrailbc.membershiptoolkit.com to buy popcorn, update family information for the directory, buy birthday messages, sign-up to volunteer and buy event tickets. All classroom volunteer opportunities are found on the website.
Garden

3rd and 4th grade garden to start soon and we need your help! If you would like to help (or can lead your child's class), please email jenn.wendel@gmail.com (3rd grade) or marymodjeski@yahoo.com (4th grade). Easy, fun lessons and supplies are set for classes, we just need parent help to make this work! We can also use volunteers on non-kid days to water, weed, mulch or harvest.
ONLY 9 DAYS LEFT to Support FTE through the No-Hassle Fundraiser!
FTE Booster Club needs your support! Every family's gift, at any level, is valued and needed. Supporting our No-Hassle Fundraiser helps fund so many of the educational enrichment activities and resources that our kids love and look forward to each year, plus many of the facilities improvements and staff training & appreciation that help keep our kids and teachers at the top of their game. We need your help to make those things possible.
Plus, your child's class could win some fun prizes! The class with the highest percentage of families participating (giving at any level) in each grade will win a Kona Ice party. Also, each class that reaches 100% participation will win a very special surprise. Help your child's class win!!!
The following classes are currently in the lead in each grade:
Kindergarten: Linder
1st grade: Brightwell
2nd grade: Hernandez
3rd grade: Brandenburg
4th grade: Brookshire
5th grade: Lindsey
Congratulations to our newest gift card raffle winners: Eryn & Scott Myers, Michou & Jeff Shell, and Christie Schultz.
Learn more and donate online via the Booster Club Website by September 28th: http://tinyurl.com/ftenohassle2019
Falcon Frolics is Coming September 27th!
Thank you to everyone who has signed up to volunteer! Even if volunteer spots are full parents are always welcome to come watch. Time slots are as follows:
3rd-5th: 8:40-10:10
1st-2nd: 10:30-11:30
Kinder: 11:45-12:30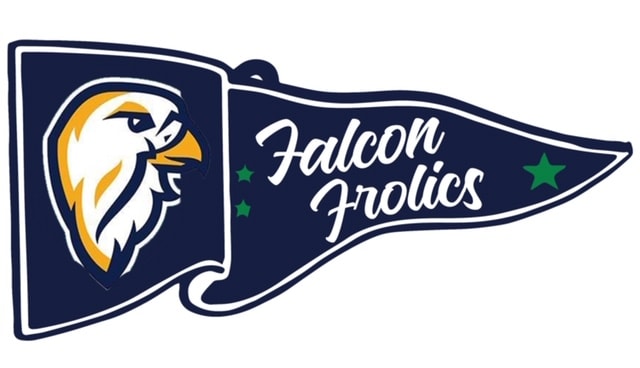 SAVE THE DATE: BINGO NIGHT!
September 28th, 5-8pm

1st game starts at 5:30 sharp, and the pot is 50% of sales!
WE STILL NEED VOLUNTEERS! Only 50% of the volunteer positions have been filled and we really need 21 and over CASHIERS! Sign up here:
https://signup.com/go/fKfCDkd

Wear your favorite jersey
CASH ONLY: BRING CASH TO WIN CASH
Food, drinks, and snacks available for purchase
Cool raffle prizes for adults and kids!
Donate to No Hassle at Bingo Night and get a free raffle ticket!!!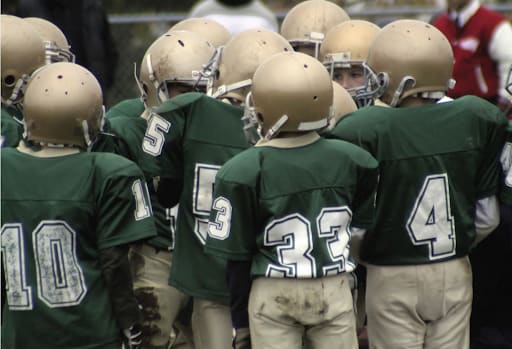 FTE Directory
CHANGES THIS YEAR!!! Please note that for your information to be included in the 2019-2020 FTE Directory, it must be entered on the Booster Club Website AND you must opt-in. Regardless if information was submitted in another format or was previously in the directory, it will not be published unless opted-in on the Booster Club Website.
Please visit the following link to check your information and make sure you have opted-in. You can also purchase a directory while you're there until September 27th.
https://foresttrailbc.membershiptoolkit.com/membership_publish_info
If you have any questions or are interested in advertising in the 2019-2020 FTE Directory, please contact Ann Boren at ftedirectory@gmail.com.
2019-2020 FTE DIRECTORY PHOTO CONTEST
Give your child a camera or phone and have them snap a picture! The overall winning photo will be featured on the cover of the 2019-2020 FTE Directory. Grade-Level winners will be featured in the directory with the class lists. Please see guidelines below:
1. THEME - NATURE
2. CAPTURE a picture that defines NATURE to you (animals, trees, plants, snow leopards in their natural habitat?)
3. PHOTO must be in digital format or a raw phone file (under 18MB) or approximately 300 dpi. PORTRAIT ORIENTATION is preferred.
4. EMAIL your child's photo to ftedirectory@gmail.com with the subject FTE DIRECTORY PHOTO CONTEST. Please include your child's Name/Grade/Teacher.
5. DUE Friday, September 27th. No late entries will be accepted. Only one submission per student, please.
6. MOST IMPORTANT – YOUR CHILD IS THE PHOTOGRAPHER!
Get Your Tickets Now for the Halloween Hop...
Tickets for the daddy, daughter dance are available for purchase on the FTE Booster Club website.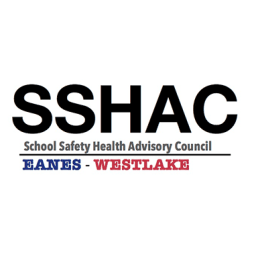 You may have seen an increase of vaping stories in the news recently. We are providing the following information so you may talk to your children on the dangers of vaping.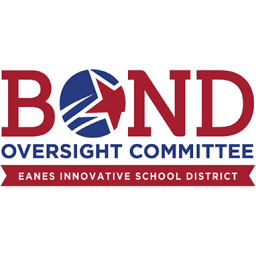 Want to get involved on a district-level committee? Consider applying for the Bond Oversight Committee! The purpose of the BOC is to monitor the progress of bond projects authorized by Eanes ISD voters earlier this year. Applications must be filled out online by midnight on September 30, 2019.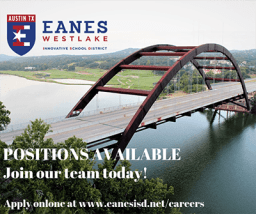 Full and part-time positions are available including Bus Drivers, Child Nutrition Specialists, Easy (Child) Care Providers, Teacher Aides, Special Education Teacher Aides, and Substitutes. We offer great pay and benefits! Click read more link to check out our job openings.
Young dancers will learn a new dance and perform on the field at the Sept 26th football game.
For grades K-5. Participants are invited to cheer on the sidelines during the 1st half & at halftime during the Thursday, Sept 26th football game. Register today.
Sep 19 2019
FTE - C DAY
All day
Sep 19 2019
FTE - POPCORN SNACK DAY
12:00 AM - 12:00 AM
Sep 20 2019
FTE - A DAY
All day
Sep 23 2019
FTE - B DAY
All day
Sep 24 2019
FTE - C DAY
All day
Sep 24 2019
FTE - EARLY RELEASE DAY
12:20 PM
Sep 25 2019
FTE - A DAY
All day
Sep 25 2019
FTE - INDIVIDUAL CLASS PICTURES
12:00 AM - 11:59 PM
Sep 26 2019
FTE - B DAY
All day
Sep 26 2019
FTE - INDIVIDUAL CLASS PICTURES
12:00 AM - 12:00 AM
Sep 26 2019
FTE - POPCORN SNACK DAY
12:00 AM - 12:00 AM
Sep 26 2019
FTE - DESTINATION IMAGINATION PARENT INFO MTG.
7:30 AM - 8:10 AM
Sep 26 2019
Westlake Speaker Series, "Defeating Digital Distractions"
12:00 PM - 1:00 PM
Sep 27 2019
Falcon Frolics
All day
Sep 27 2019
FTE - C DAY
All day