"East bound and down, loaded up and truckin', we're gonna do what they say can't be done…" – Lou Reed – "East Bound and Down"
Car Rider Safety:
We are not quite to "Cannonball Run" status as of yet (probably showing my upbringing a bit with this reference to the Burt Reynolds classic), but our car line is starting to resemble the movie a little bit. I wanted to offer a friendly reminder that as you drop-off or pick-up your child(ren) in the car line, please keep the crosswalk clear. When a vehicle stops in the middle of our crosswalk, it is causing traffic backups and unsafe crossing conditions for our students. Two vehicles can fit on either side of the crosswalk. Please look for staff waving you forward and pull forward as far as possible. By doing so, you are helping us increase our efficiency and contribute to student safety by providing a common expectation for everyone - motorists and pedestrians alike. We place a heavy emphasis on the use of the crosswalks with our students, as we feel it is a life skill that they can use to keep them safe. We kindly ask that our adults use them as well. Increasingly, particularly in the afternoon, I'm seeing parents escorting their students between vehicles or waving them across resulting in a child running in between cars to reach a parent on our island. Aside from making me extremely nervous for the safety of our students, it is creating confusion on what students are allowed to do.
Great Start to the Day:
Speaking of the car line, if you used it this morning, you saw how packed our parking lot was. This morning our third graders showcased their singing, dancing, and instrument skills as they reminded us to "Lighten Up". Thank you to Mrs. Bishop and Mrs. Schafer for their direction and for all the parents who made the props and decorations possible. A special shout-out to the third and fourth grade teams for adapting their schedules to allow for rehearsals this week. The students looked great in all the colors, and I want to send out appreciations for making our day better right from the start!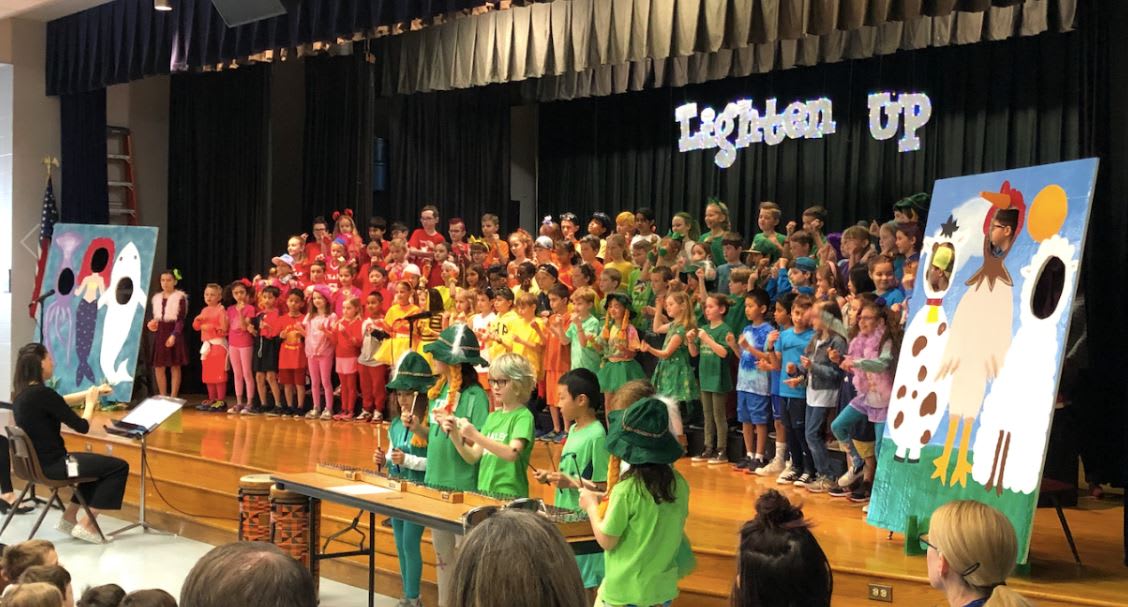 Westies Recap:
I would like to thank everyone for their support of all things Forest Trail! FTE was very well represented at last week's Westlake Chamber of Commerce event as Heather Sheffield (FTE parent) was voted Citizen of the Year, the Eanes Education Foundation received the Westie for Non-Profit of the Year, and I came away with a career highlight. The event was extremely special for everyone involved, and it provided evidence of what this community finds valuable. Thank you for being involved in your child's education, supporting our campus, and supporting programs that support teachers.
A Few More Reminders:
We are RAPIDLY approaching the end of the quarter (and spring break). I wanted to provide a friendly reminder that report cards will be published to Skyward on March 12th.
Secondly, the Forest Trail Book Fair is March 9-13th. More importantly, our Family Night is Tuesday, March 10th, from 4:00 to 7:00 PM. If you plan on attending, you will need to use our rear parking lot near the portables. Please click here to view the FTE Book Fair website and to set up your child's eWallet.
Is there a FTE Staff Member You Would Like to Recognize...
Falcon Finest Acknowledgements
Please join me in spreading those feel good vibes around our campus. Everyday our bus drivers, custodians, office staff, and teachers are doing incredible things. If there is a FTE staff member you would like to recognize for their contributions, please let me know by clicking the link below.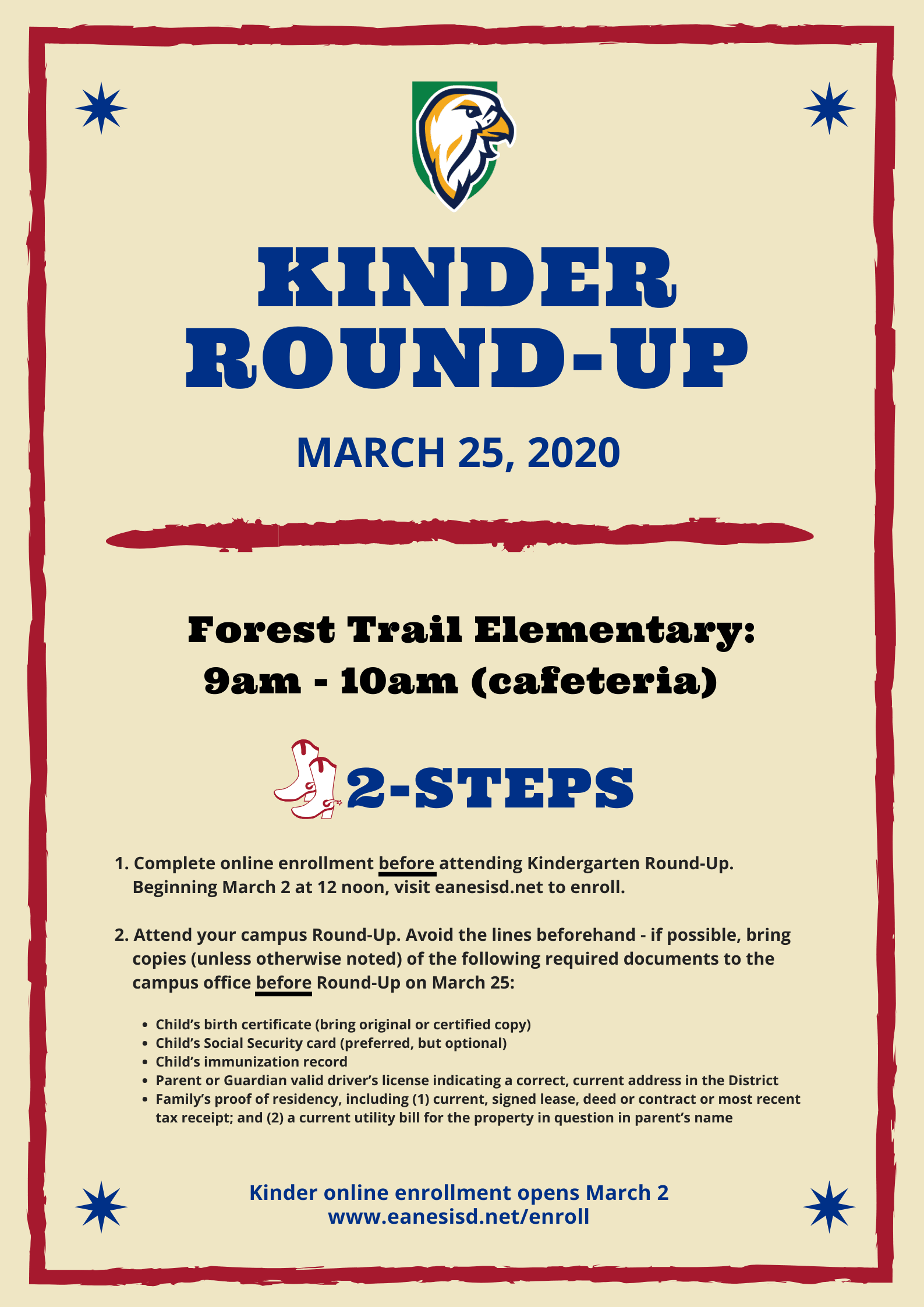 Kinder Packets containing additional forms (i.e. FTE Directory Form, Bus Buddy form, School Supply information, Kindergarten Day information, etc.) and will be available for pickup in our school office beginning Tuesday, March 10th.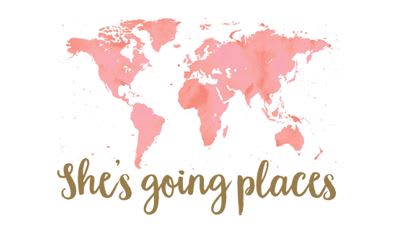 15th ANNUAL MOTHER/DAUGHTER RETREAT
Hello Forest Trail Mothers and Daughters,
Please join us for 15th annual Mother Daughter "She's Going Places" Retreat!
When: Friday, April 24 through Sunday, April 26
Where: T Bar M Resort & Camps
Cost: $175 per person / $10 per shirt via venmo @FTEMDR
RSVP: No later than March 27th @ https://forms.gle/3WVmvLwgg3QNT6yD6
We'll be in touch with more details via email. If you have any questions, please contact the
Thanks!
Jennifer Hutson
Kelley Inmon
Kate McGrath
SAVE THE DATE ...FTE SCHOLASTIC BOOK FAIR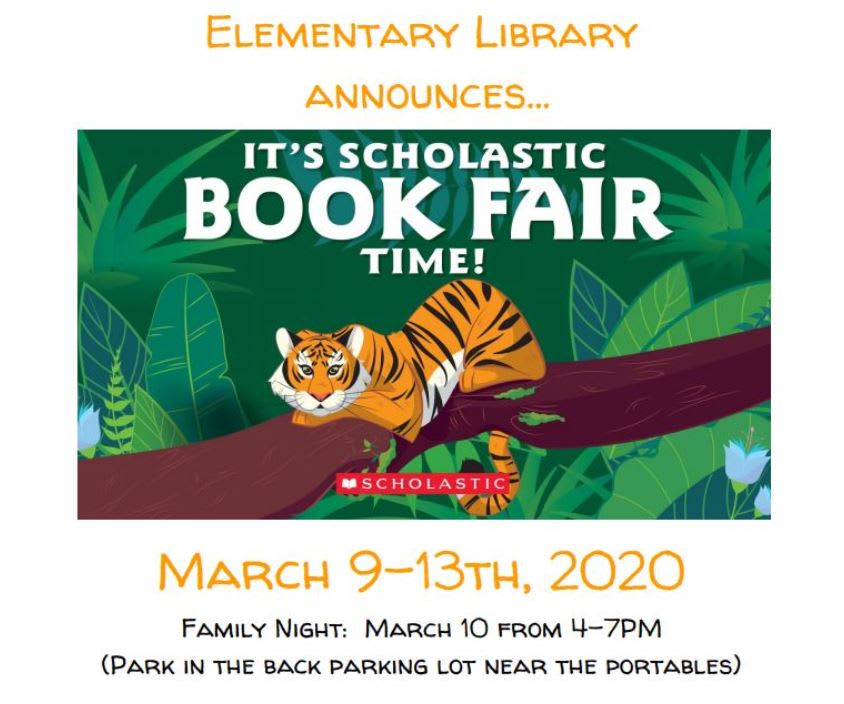 CLICK TO ENTER FTE BOOK FAIR WEBSITE
(Includes Directions for Setting Up Student eWallets)
We need your help to make this year's book fair a success!
QUESTIONS: Amy Tillman, FTE Librarian
DON'T MISS OUT ... PURCHASE YOUR FTE YEARBOOK TODAY!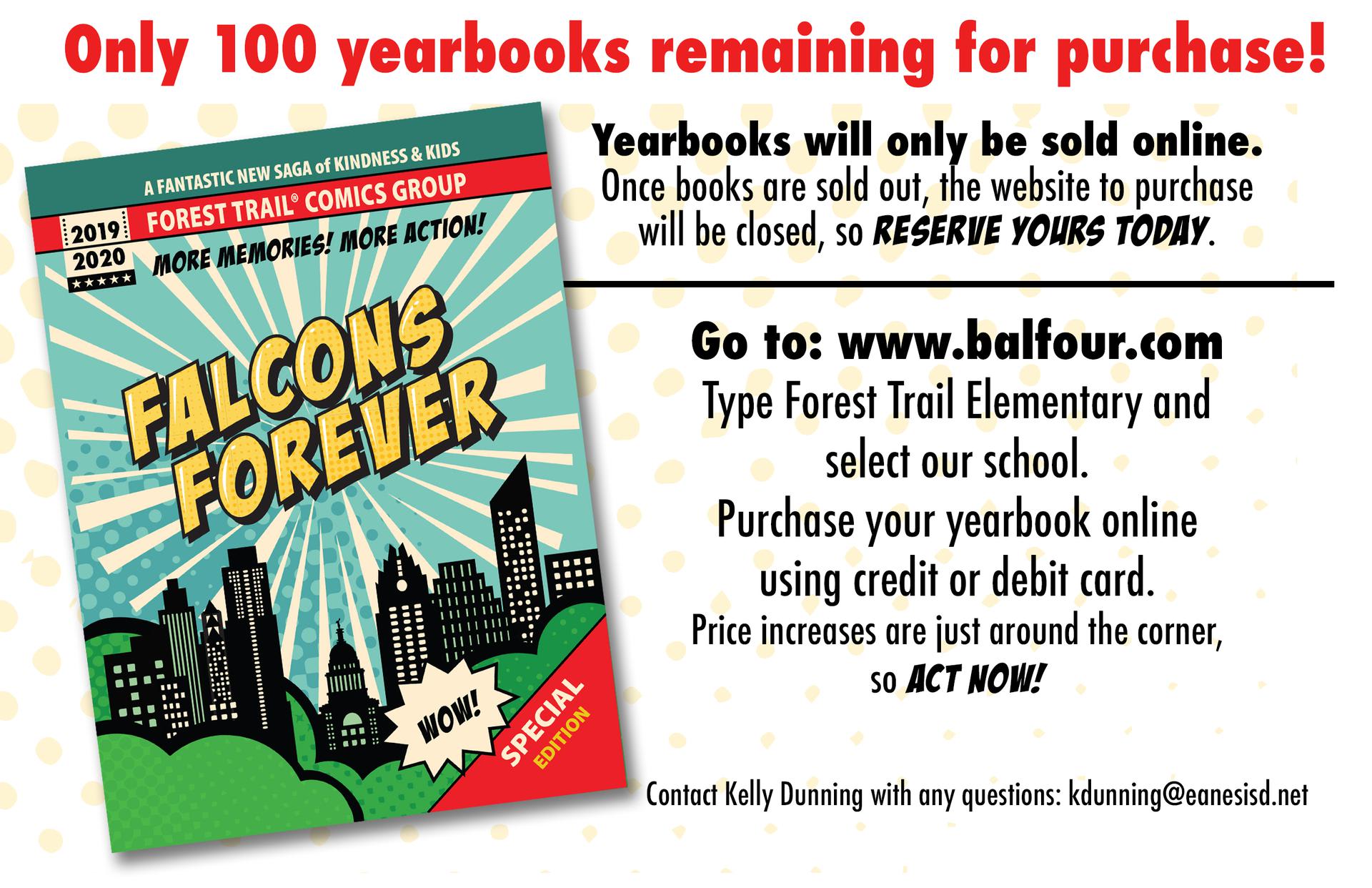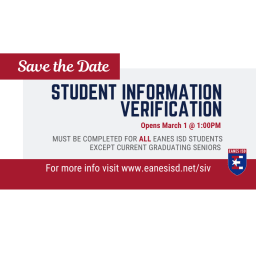 Student Information Verification (SIV) for the 2020-21 school year must be completed by March 13 for all Eanes ISD Students except current graduating seniors.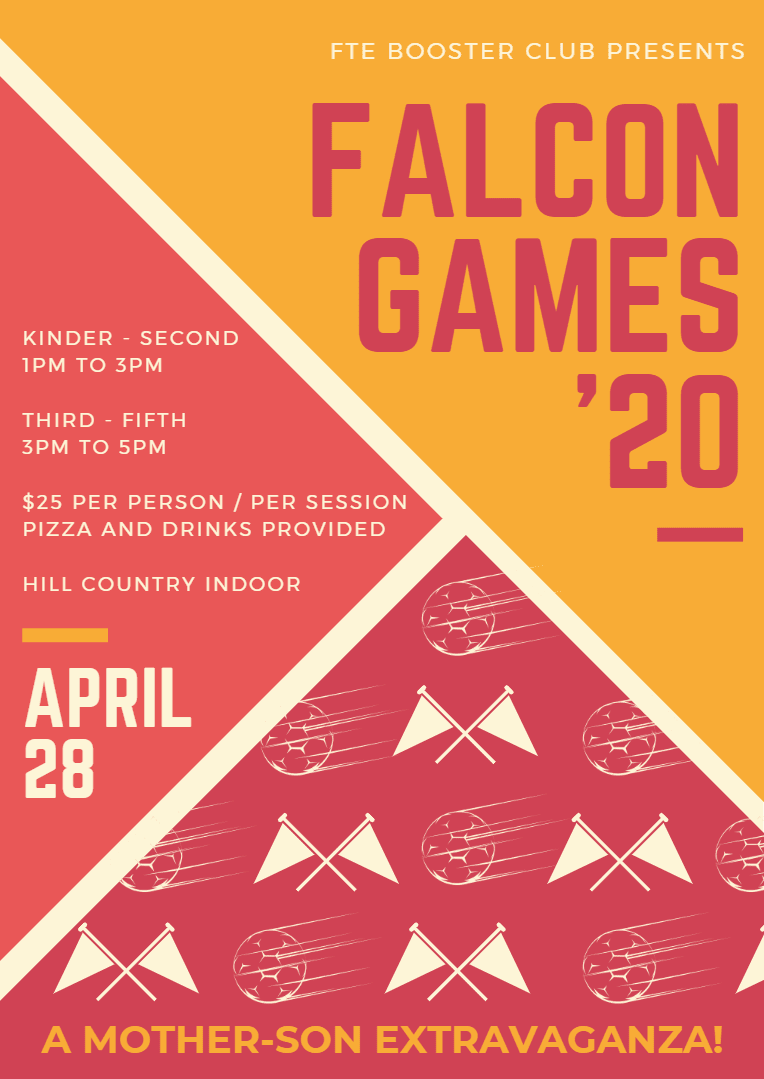 Join your FTE friends for our first-ever Mother/Son event -- Falcon Games!!!
Ticket sales will begin on Monday, March 9th at 9:00 am and will conclude when all tickets are sold, no later than Friday, March 27th. Space is very limited!!
Moms and sons are invited to an afternoon of games at Hill Country Indoor on the FTE early release day, Tuesday, April 28th. Boys are encouraged to bring a special lady (mom, aunt, grandma, friend) to enjoy a spirited afternoon of games. Participants will rotate through Dodgeball, Capture the Flag and the Zone play area. No experience needed, just high energy and maximum effort. Each participant will need a ticket. If they want to attend both sessions because they have a son in each session, they will need a ticket for each session.
Boys in kinder-second grades will attend from 1:00 - 3:00 p.m. and boys in third-fifth grades will attend from 3:00 - 5:00 p.m. Pizza and water will be served. Boys are required to have a participating adult with them at all times.
Set your alarm for Monday, March 9th to purchase your ticket! Space at Hill Country Indoor is limited.
**Please don't hesitate to reach out to Carissa Milam (carissamilam@yahoo.com) and Mandy Mazry (mandymazry@gmail.com) with any questions**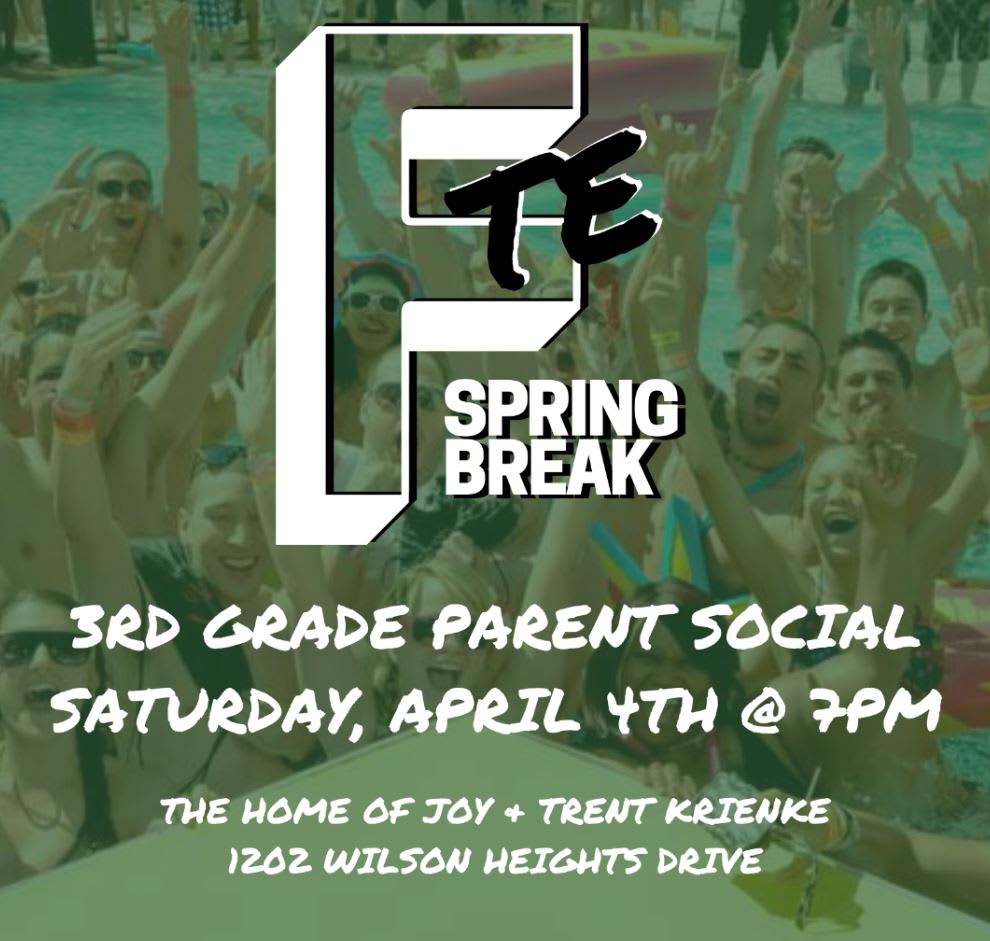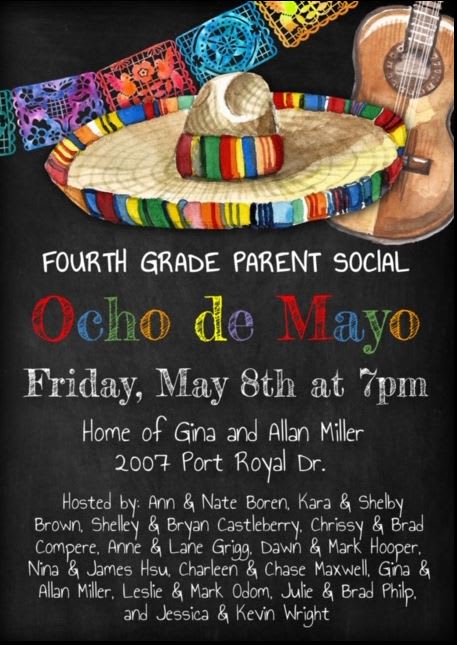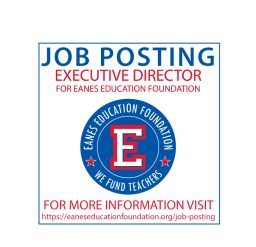 EEF is seeking an experienced nonprofit leader with the demonstrated range of leadership, fundraising, and management skills necessary to strengthen the organization's capacity and advance its mission to fund the gap between adequate and excellent education by funding teacher and staff positions not funded by the State of Texas but vital to the quality education offered by Eanes ISD.
Purchase your "Inclusion Lives Here" T-Shirt. On sale Feb 17 - Mar 6 ONLY! Cost is $15. All Proceeds Support WHS Best Buddies Chapter. Purchase at https://eanes.revtrak.net/​​​​​​​
Mar 5 2020
FTE - B DAY
All day
Mar 5 2020
FTE - 3RD GRADE MUSIC SHOW
8:30 AM - 9:30 AM
Mar 6 2020
FTE - C DAY
All day
Mar 6 2020
FTE - END 3RD 9 WEEKS
All day
Mar 9 2020
FTE - 5TH GRADE RSB
All day
Mar 9 2020
FTE - A DAY
All day
Mar 9 2020
FTE - BEGIN 4TH 9 WEEKS
All day
Mar 9 2020
FTE - BOOK FAIR
All day
Mar 10 2020
FTE - 2020-21 KINDERGARTEN PACKETS AVAILABLE FOR PICKUP
All day
Mar 10 2020
FTE - 5TH GRADE RSB
All day
Mar 10 2020
FTE - B DAY
All day
Mar 10 2020
FTE - BOOK FAIR
All day
Mar 10 2020
FTE - BOOK FAIR FAMILY NIGHT
4:00 PM - 7:00 PM
Mar 11 2020
FTE - 5TH GRADE RSB
All day
Mar 11 2020
FTE - BOOK FAIR
All day
Mar 11 2020
FTE - C DAY
All day
Mar 12 2020
FTE - 5TH GRADE RSB
All day
Mar 12 2020
FTE - A DAY
All day
Mar 12 2020
FTE - BOOK FAIR
All day
Mar 12 2020
FTE - POPCORN SNACK DAY
All day