IT'S FINALLY HERE!!!
I want to be one of the first to wish you a safe and happy Spring Break! The weather seems to be cooperating, and we should have a great week to get outside and enjoy. Whether you're traveling or staying local, I hope your week away is full of family and fun. Thank you to our wonderful Staff Appreciation Committee for the surprise treats to send us away in style.
This time of year also marks our attempts to begin planning for next year. At Forest Trail, we believe that each teacher offers a unique set of strengths to his/her students. When students experience a variety of teaching styles during their educational career, it helps develop them into well-rounded adults who are comfortable working in any environment and competent in all academic areas. Sometimes, this process can be difficult for students. However, we believe that there is value in the struggle. Though it is never easy to watch your child overcome, it does give you an opportunity to parent (as in the verb), and it gives your child an opportunity to develop confidence, perseverance, and resilience. At the same time, there are occasionally circumstances that you, as the parent, believe should be taken into consideration before we place your child into a class for the upcoming school year. In that case, I would like to hear from you. Beginning the Monday we return from Spring Break, a green information sheet will be available for pick up in the office for you to complete and return. This sheet is an opportunity for you to provide any insights into your child and is due back to the office by April 17, 2020. In order to allocate our full attention and time to the planning of the best placement of every student at Forest Trail, we are holding to April 17th as the final day for submission of these forms and late submissions will NOT be considered. This allows for an appropriate amount of planning time with all the busy activities that occur as the year begins to wind down. This informational form is the standard for all of the Forest Trail families as opposed to individual emailed requests. Your comments will be viewed by myself, your child's current teacher, and the school counselors as we finalize class lists. All comments will be read and considered; however specific teacher requests will NOT be granted. Thank you for trusting us to find the best fit for your child.
Have a great Spring Break!
Is there a FTE Staff Member You Would Like to Recognize...
Falcon Finest Acknowledgements
Please join me in spreading those feel good vibes around our campus. Everyday our bus drivers, custodians, office staff, and teachers are doing incredible things. If there is a FTE staff member you would like to recognize for their contributions, please let me know by clicking the link below.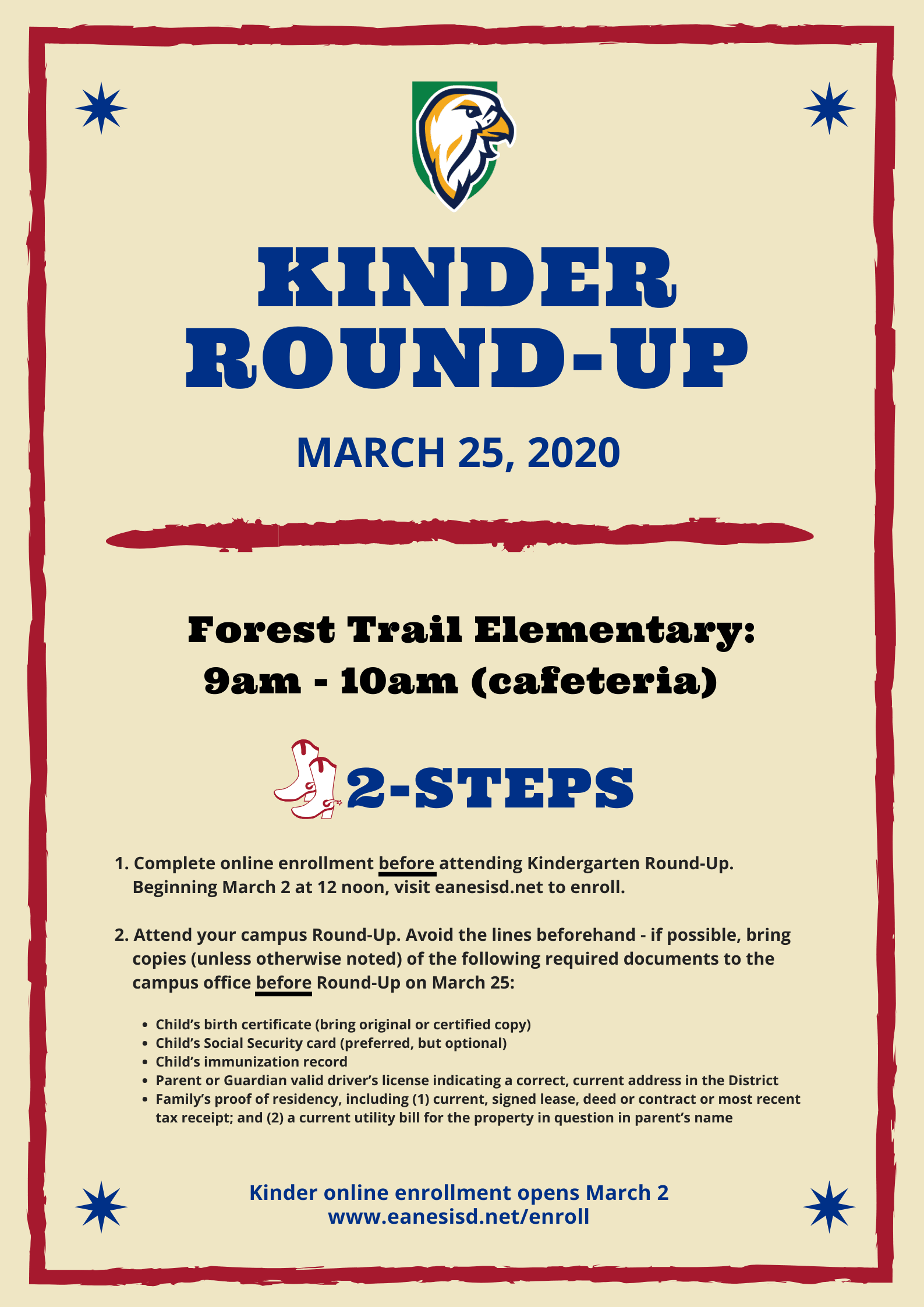 Kinder Packets containing additional forms (i.e. FTE Directory Form, Bus Buddy form, School Supply information, Kindergarten Day information, etc.) and will be available for pickup in our school office beginning Tuesday, March 10th.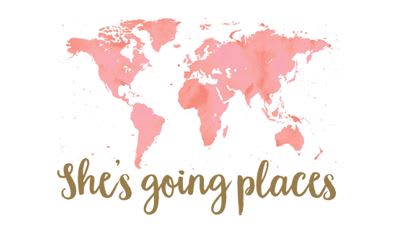 15th ANNUAL MOTHER/DAUGHTER RETREAT
Hello Forest Trail Mothers and Daughters,
Please join us for 15th annual Mother Daughter "She's Going Places" Retreat!
When: Friday, April 24 through Sunday, April 26
Where: T Bar M Resort & Camps
Cost: $175 per person / $10 per shirt via venmo @FTEMDR
RSVP: No later than March 27th @ https://forms.gle/3WVmvLwgg3QNT6yD6
We'll be in touch with more details via email. If you have any questions, please contact the
Thanks!
Jennifer Hutson
Kelley Inmon
Kate McGrath
SAVE THE DATE ...FTE SCHOLASTIC BOOK FAIR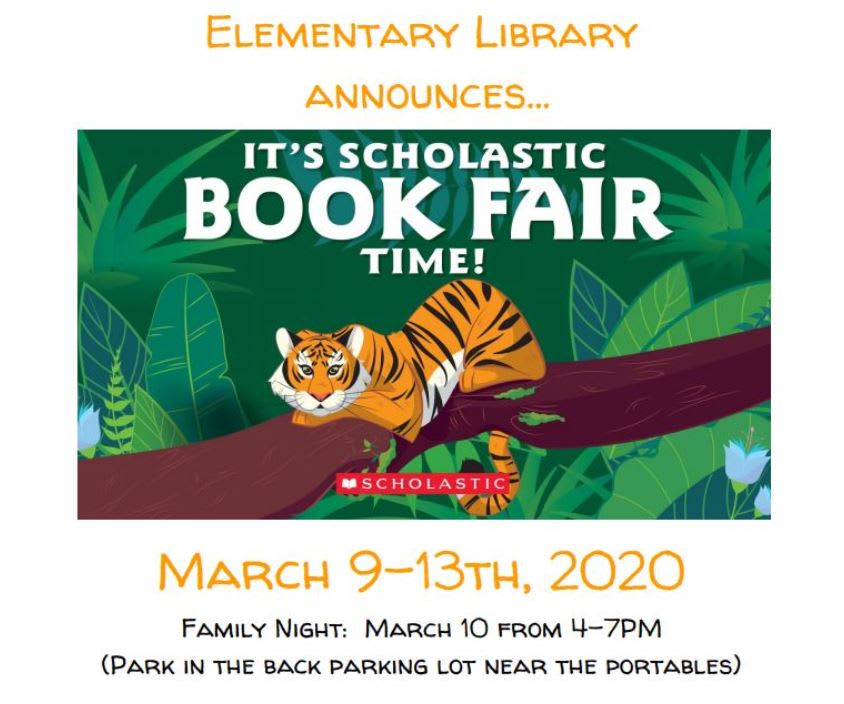 CLICK TO ENTER FTE BOOK FAIR WEBSITE
(Includes Directions for Setting Up Student eWallets)
We need your help to make this year's book fair a success!
QUESTIONS: Amy Tillman, FTE Librarian
DON'T MISS OUT ... PURCHASE YOUR FTE YEARBOOK TODAY!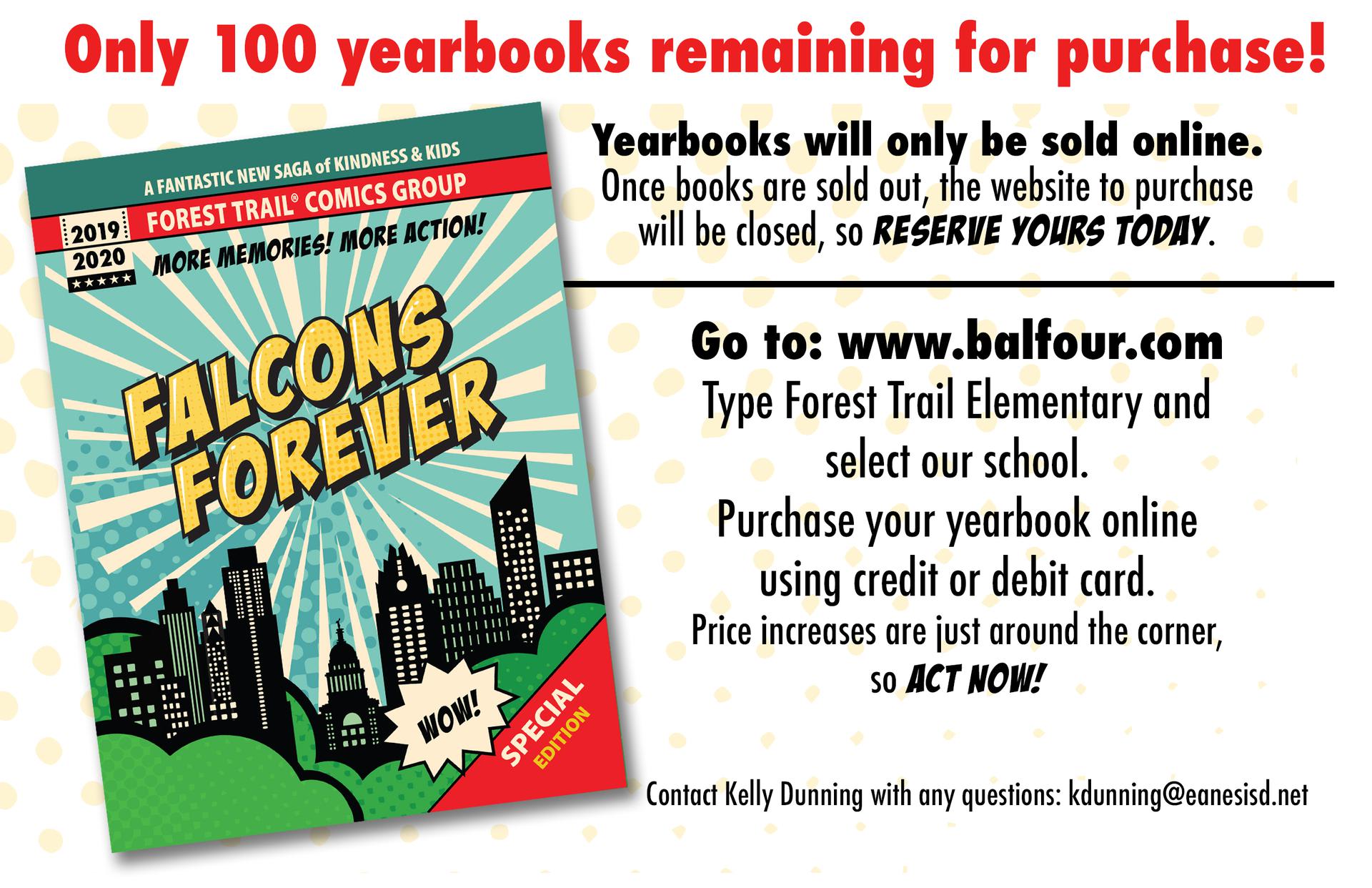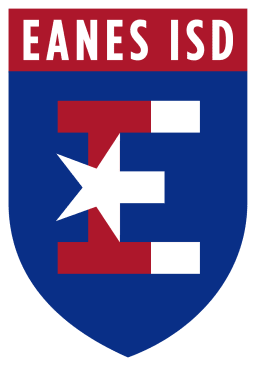 Eanes ISD is closely monitoring reports and information regarding growing concerns about the spread of the Coronavirus, also known as COVID-19. Understandably, it is an issue for which we are all concerned and are following closely.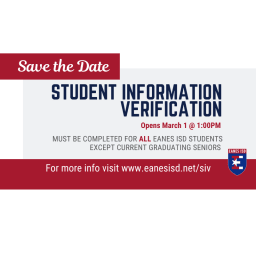 Student Information Verification (SIV) for the 2020-21 school year must be completed by March 13 for all Eanes ISD Students except current graduating seniors.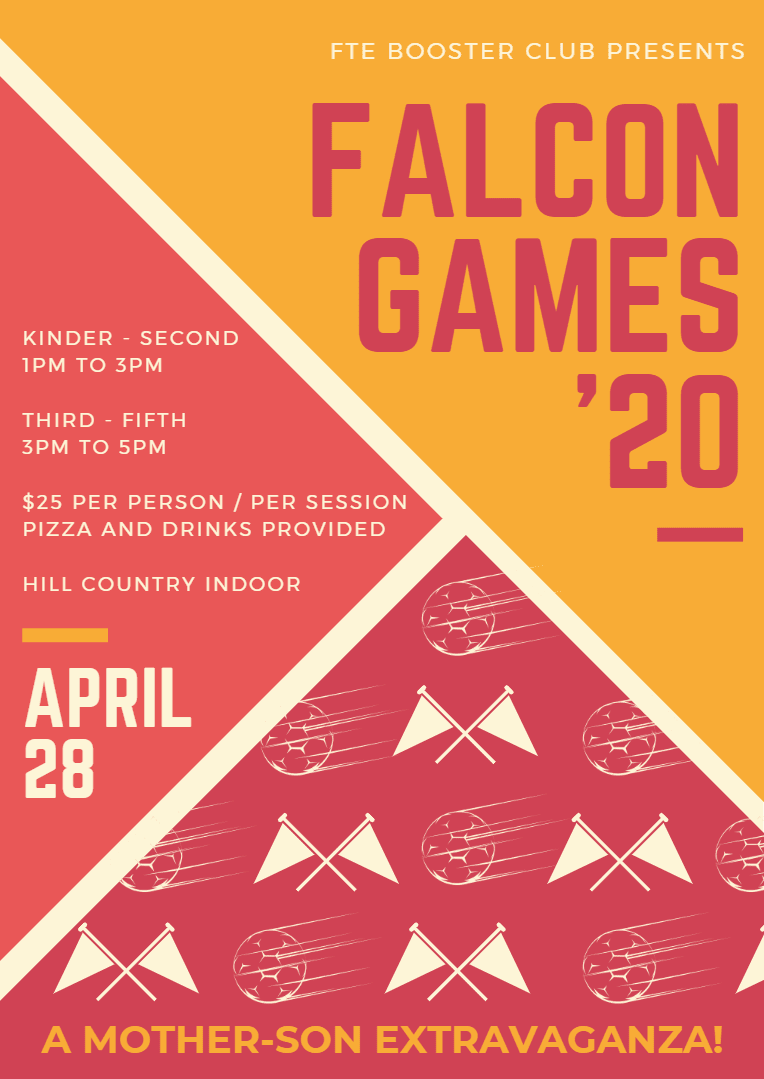 Join your FTE friends for our first-ever Mother/Son event -- Falcon Games!!!
Tickets are on sale now on the FTE Booster Club website https://foresttrailbc.membershiptoolkit.com/home. Sales will conclude when all tickets are sold, no later than Friday, March 27th. Space is very limited!!
Moms and sons are invited to an afternoon of games at Hill Country Indoor on the FTE early release day, Tuesday, April 28th. Boys are encouraged to bring a special lady (mom, aunt, grandma, friend) to enjoy a spirited afternoon of games. Participants will rotate through Dodgeball, Capture the Flag and the Zone play area. No experience needed, just high energy and maximum effort. Each participant will need a ticket. If they want to attend both sessions because they have a son in each session, they will need a ticket for each session.
Boys in kinder-second grades will attend from 1:00 - 3:00 p.m. and boys in third-fifth grades will attend from 3:00 - 5:00 p.m. Pizza and water will be served. Boys are required to have a participating adult with them at all times.
**Please don't hesitate to reach out to Carissa Milam (carissamilam@yahoo.com) and Mandy Mazry (mandymazry@gmail.com) with any questions**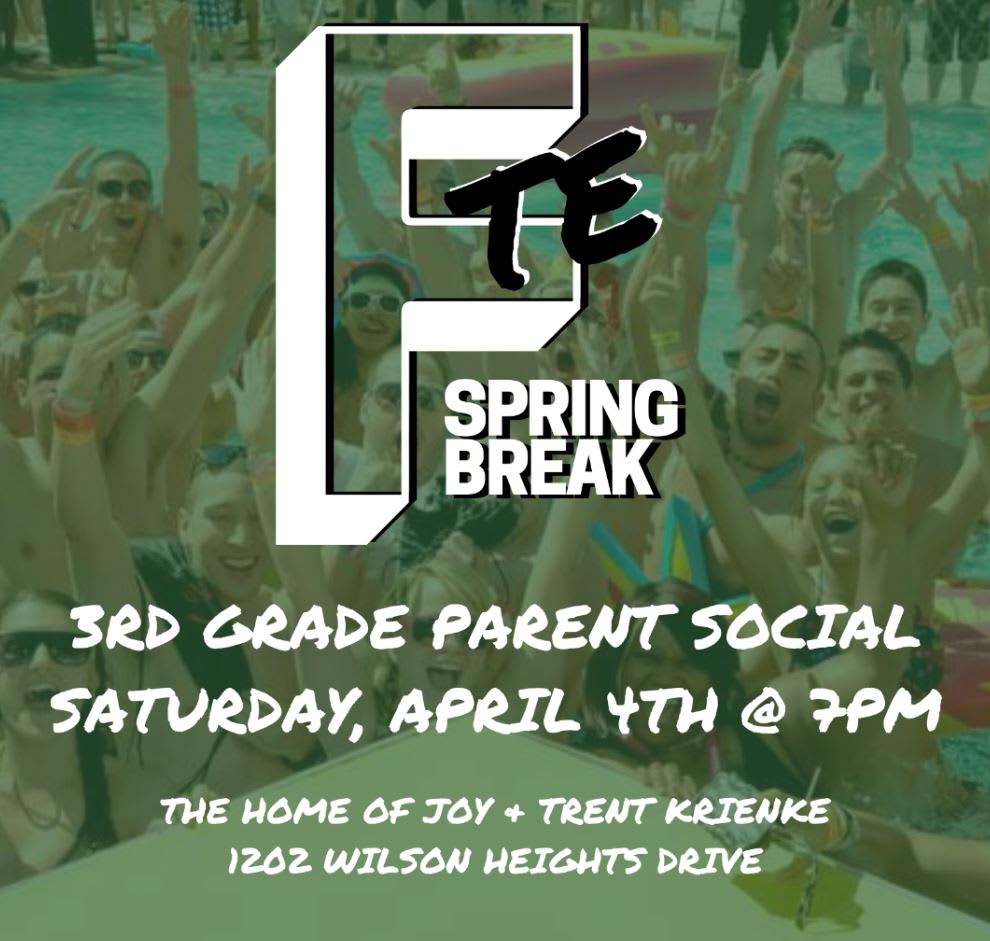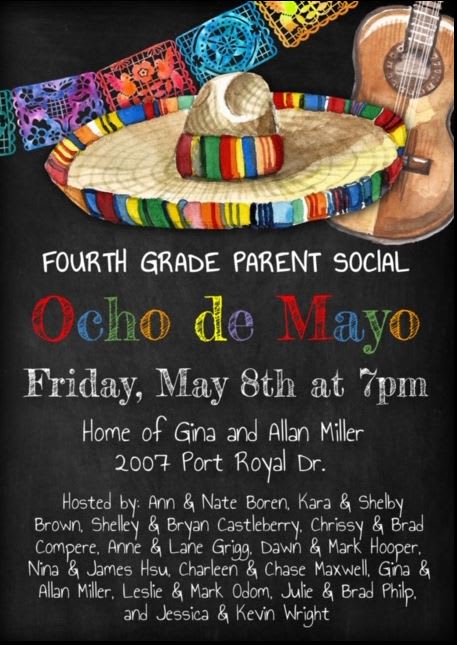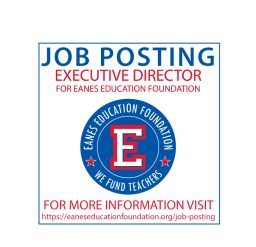 EEF is seeking an experienced nonprofit leader with the demonstrated range of leadership, fundraising, and management skills necessary to strengthen the organization's capacity and advance its mission to fund the gap between adequate and excellent education by funding teacher and staff positions not funded by the State of Texas but vital to the quality education offered by Eanes ISD.
Mar 12 2020
FTE - 5TH GRADE RSB
All day
Mar 12 2020
FTE - A DAY
All day
Mar 12 2020
FTE - BOOK FAIR
All day
Mar 12 2020
FTE - POPCORN SNACK DAY
All day
Mar 12 2020
FTE - REPORT CARDS POSTED
4:00 PM - 5:00 PM
Mar 13 2020
FTE - 5TH GRADE RSB
All day
Mar 13 2020
FTE - B DAY
All day
Mar 13 2020
FTE - BOOK FAIR
All day
Mar 13 2020
FTE - NO HOMEWORK NIGHT
All day
Mar 13 2020
FTE - STUDENT INFORMATION VERIFICATION CLOSES
All day
Mar 16 2020
FTE - SPRING BREAK HOLIDAY
All day
Mar 17 2020
FTE - SPRING BREAK HOLIDAY
All day
Mar 18 2020
FTE - SPRING BREAK HOLIDAY
All day
Mar 19 2020
FTE - SPRING BREAK HOLIDAY
All day
Mar 20 2020
FTE - SPRING BREAK HOLIDAY
All day