"…just gotta know the rules, gotta know the rules."
"Gotta Know the Rules" – Social Distortion
Tuesday marks our first step into re-entry. You have likely attended one, or maybe all, of the webinars offered this week. Each one mentioned the R2R page and where you can find more information from FAQs. To hopefully save you some time, I wanted to provide the links that will take you to important information as we move forward.

Access the R2R here.
Access the Eanes Health Services Management Plan here.
Access the EISD Operational Readiness Plan here.
Access the Forest Trail Community Webinar from today here.

Lastly, as a reminder, Monday is a holiday, and TUESDAY STUDENTS RECEIVING INSTRUCTION IN THE BUILDING WILL BE DISMISSED AT 11:00.

Please have a great weekend!

Cody Spraberry
Proud Principal
Forest Trail Elementary
Is there a FTE Staff Member You Would Like to Recognize...
Falcon Finest Acknowledgements
Please join me in spreading those feel good vibes around our campus. Everyday our bus drivers, custodians, office staff, and teachers are doing incredible things. If there is a FTE staff member you would like to recognize for their contributions, please let me know by clicking the link below.
FROM THE FTE COUNSELORS / SEL Updates
Ms. Burns has joined the team and we are so excited to welcome her to Forest Trail. We were able to host New Student Lunch Bunches this week and visited with more students in their remote classrooms, either during asynchronous or synchronous learning. Most of our third through fifth graders completed an introductory survey to help guide our programming. We had quite a few who asked for a check-in visit to get to know us better so we will be setting those visits up in the upcoming weeks.
During the first 21 days in September, we'd love our FTE family to focus on kindness, with our #BEKIND21 event kicking off. Take some time with your family this week to watch our newest SEL Story featuring Have You Filled a Bucket Today?: A Guide to Daily Happiness for Kids by Carol McCloud. Students will learn how when we give kindness we fill our own bucket at the same time. They will also learn that when they are unkind they are bucket dipping, ie that other people have feelings about their behavior.
https://drive.google.com/file/d/1tBCzkTSw0Xwp6XeEGR9uRCIGJLirbTIa/view
WHS NATIONAL HONOR SOCIETY STUDENTS ARE OFFERING FREE TUTORING...
Hello,

Hope everyone is staying safe during this time! We, Annie Huang and Xuechen Yin, are the co-presidents of Westlake National Honor Society (NHS) for 2020-21. We know this time can be super challenging for students adjusting to a new learning environment and style, so Westlake NHS students are starting a program offering free tutoring to kids of all ages, including elementary, middle, and high school students.

NHS students are expected to uphold the standards of Leadership, Service, and Character that are necessary to improve the community. Additionally, they are some of the most qualified students, as most have completed and excelled in several AP classes and maintained high GPAs throughout their high school years. NHS originally started a peer tutoring program several years ago, and current NHS students have experience tutoring and helping other students in all academic subjects. After many years of peer tutoring, we wanted to expand NHS tutoring services to elementary and middle schoolers moving forward.

If you/your child would like to receive tutoring, we have attached a link to sign up. We will be matching tutors and students based on subject matter and availability. There is no deadline for signing up, so feel free to sign up at any time during the summer, during the school year, or even next year. We'll have someone reach out once you've signed up!

Link to sign up:
https://forms.gle/AQk5Bzyb8ZBdNhXE6

Again, hope everyone is staying safe and doing well!

Sincerely,
Annie Huang and Xuechen Yin on behalf of Westlake NHS
INTERNATIONAL DOT DAY AT FOREST TRAIL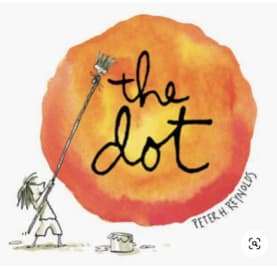 International Dot Day 2020 will be celebrated Tuesday, September 15. The inspiration for Dot Day originated from Peter H. Reynolds book The Dot. In the book, Vashti is discouraged in art class and her teacher says, "Just make a mark and see where it takes you." Vashti realizes she is great at drawing dots and the more she practices the more skillful she becomes. By the end of the book, Vashti is encouraging another student to take the risk of creating. So, Dot Day is a global celebration of creativity in the classroom.
Please have your child wear dots September 15th to celebrate Dot Day!

The Dot by Peter H. Reynolds is available on Bookflix.

Open Bookflix online: https://bookflix.digital.scholastic.com/.
Login using the username: ftelibrary.
The password: bookflix.

To share how your children are celebrating International Dot Day, submit a video using the instructions below. The Flipgrid will be available starting September 14.
1. Tap the Flipgrid App on your child's student iPad.
2. Enter the Join Code.- e9248f52
3. Students press the "Record a Response" button.
4. Then, submit your video. Students will be able to view each
other's responses.

We can't wait to see how you celebrate!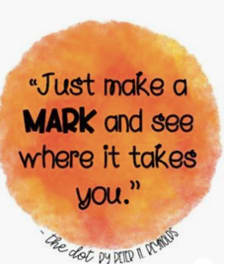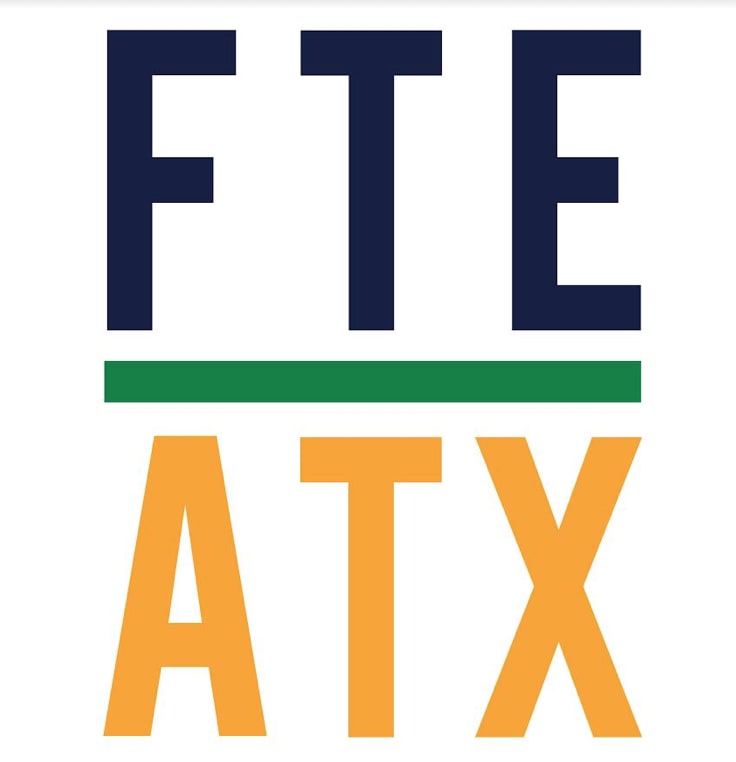 Kick-Off Booster Club Meeting
We will gather for our first general membership meeting this Friday, September 4 at 8:30 AM on Zoom. Zoom Meeting information is listed below. We know adding yet another log-in to your school day schedule is a struggle, but you won't want to miss Principal Spraberry, our counseling team, and Nurse Gaither with updates on how FTE is keeping students happy, healthy, and engaged during this back-to-school transition. For those who can't make it, we will post the recording on Membership Toolkit (don't forget to update your family's profile, purchase your FTE BC membership, and make a donation to our No-Hassle Fundraiser!).
No-Hassle Fundraiser Update
Wow! We had a fabulous first week of participation for our 2020 No- Hassle Fundraiser! We are so thankful to all the FTE families that have already donated. This is our Booster Clubs primary fundraiser this year, and we are so grateful to all that have participated so far. Our goal this year is 100% of families participating with a suggested donation of $100 per student.

Link to donate online: http://tinyurl.com/ftenohassle2020

First Grade is currently in 1st place with overall grade participation.
The following classes are currently in the lead in each grade: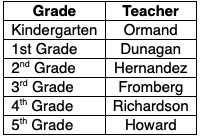 Congratulations to Cara Marcantonio for winning our weekly donation drawing! Katie Telchow won our flash social media contest! Watch the FTE Booster Club Facebook and Instagram (@fteboosterclub) pages for more fun No- Hassle Fundraiser contests.
.
Questions?
Contact our No- Hassle Fundraiser Co- Chairs
Michelle Brandl (651) 210-4787
Katie Tucker (512) 426- 4416

Garden Volunteers Needed!
Hello FTE families! Looking for a bit of outdoor activity? The garden team is looking for volunteers to help us keep the school garden in shape! You can help as little or as much as you would like. No green thumb required! Although our usual classroom gardening activities will look very different this semester, we are trying to keep the garden open to families who might like some outdoor exposure. It's amazing how many kids will pull weeds when it's not their yard! Sign up here!
Yard Signs
We love seeing that Falcon Pride winking at us from your front yards as we bop around the neighborhood! If your family has not received your complimentary yard sign, please reach out and let us know so we can pop one by.

Faculty Favorites
We've received many requests for an updated Faculty Favorites list, and we hope to have one up in a week or so. You can access the most recent Faculty Favorites here.
Warmly,
Katie Ruback & Kate Hall
ftebccopres1@gmail.com
#FalconStrong
In light of remote learning at all schools at Eanes ISD, the Child Nutrition Department will have lunches available for all enrolled Eanes ISD students.  Students not eligible for Free Meals will be charged for their meals, accordingly.
Sep 4 2020
FTE - BOOSTER CLUB MTG.
8:30 AM - 10:00 AM