"It was a good year because it was such a bad year"
- "11:59 (It's January)" - Scrawl
Happy New Year and Welcome Back, Falcon Families!
The Washington Post shared a list of many phrases used to describe the last year. Words like "exhausting", "relentless" and "surreal" made the list. Those are the obvious and easy descriptors. The flip side of those terms reflects the hard work in overcoming the hurdles and included "reckoning", "transformative", and "perseverance". Those are the adjectives I will focus on when remembering the past 365 days. It's in that line of thinking, I have elected to strike through the word "bad" in the above lyric. I believe it to be more productive to choose to look in the rearview mirror at all the good that came from 2020. While the outside world of 2020 was "interesting" to say the very least, the 2020 FTE edition featured growth, empathy, and resiliency. As a community, we have learned from challenges, and I am confident those lessons will serve useful in 2021 and beyond.
We now have 12% more students in the building than we did in the second quarter. Many, arriving for the first time this school year, and some for the first time at FTE. I want to welcome everyone back and offer a few reminders to start our second semester off right.
Arrival (car riders):
We are not staffed to receive students until 7:50 am. If you arrive earlier than that, please enjoy that quality time with your child in your car until we can receive children.

Please pull all the way up as you are "waved" forward.

Please avoid stopping on the crosswalk. We can get two vehicles on either side of the crosswalk and maximize efficiency while shortening your wait time by doing so.

Please help your child be prepared for a quick exit. We have parking available for those mornings where your kiddo might be requiring an extra hug or extended goodbye; please consider taking advantage of one of those spots and walking to our crosswalk.
Daily Responsibilities:
iPads are to be 100% charged at home every night and brought back to school daily. A fully charged iPad is especially important, as we are never sure when a remote learning opportunity may present itself. We want our students prepared in the event of a quarantine or remote learning assignment.

If there is something broken on your EISD iPad, please report it to your child's teacher ASAP. Additionally, you can use tshelpdesk@eanesisd.net to report a need for a repair as well.

Forgotten items (including lunches/snacks) can be delivered to the school throughout the instructional day. Please ring our buzzer at the front door and we will assist from there.
Dismissal (car riders):
Please pull all the way up as you are waved forward

Please have your child's name, grade level, and teacher name visible

Please let your teacher know if you are missing your sign

Stay off your phone
Asynchronous Specials Instruction for Remote Learners:
Our inability to continue live specials instruction is a result of our numbers and personnel bandwidth. Up to this point, we felt we could make it work, and we have been able to do so. Due to numbers and circumstances unique to our campus, we were among the very few schools that could provide live instruction this first semester. We were proud to do so because of the high value we put on those other areas; unfortunately, we cannot sustain the model any longer. We are thankful we were able to for as long as we did, however, that is no longer the case. With almost 80 percent of our population back in the building, our class sizes are becoming unmanageable across the campus should the practice continue. We will continue to investigate creative ways to navigate the situation for solutions that would allow students to interact with each other.
I hope everyone had a restful break and the new year is off to a great start. My conversations with the students and with some of you suggest that is certainly the case. The breaks are always too short, but it was amazing to be home and just hang out with my little family. We did nothing noteworthy, but my little group of people laughed, lost a tooth, wore pajamas, cooked, ate, and adventured all over the outdoors. It was absolutely the best of all worlds as we balanced being lazy and overextending ourselves. Saturday night, a weight that I was able to forget about for a few weeks returned. It was the now-familiar yet constant concern of my kids being healthy and the inability to turn it off. Oddly, it is comforting that our little bubble at home that we always tried to fill with stuff and activity has now become our absolute most prized possession, and we work so hard to preserve and enjoy it as is. January has put 2020 in the rearview, but it has brought with it the weight and understanding that I am only one phone call away from my kids needing to be isolated at home and me having to adjust. I share that feeling with you and can appreciate the what-ifs that are out there. Daily, I am comforted by the efforts from our FTE staff steered towards the goal of lessening those 'what-if's' for you and your families. We thank you for all of your partnership and understanding as we take on this second semester.
I wish you a very happy and healthy 2021!
Cody Spraberry
Proud Principal
Forest Trail Elementary
Is there a FTE Staff Member You Would Like to Recognize...
Falcon Finest Acknowledgements
Please join me in spreading those feel good vibes around our campus. Everyday our bus drivers, custodians, office staff, and teachers are doing incredible things. If there is a FTE staff member you would like to recognize for their contributions, please let me know by clicking the link below.

Save the date for Spirit Night!
On Wednesday, January 13th, 360 Uno Pizzeria is donating back 20% of delivery and pick up orders to support Forest Trail Elementary! To place your order please call the restaurant at 512-327-5505 and make sure to mention FTE! View their menu here for a lunch or dinner!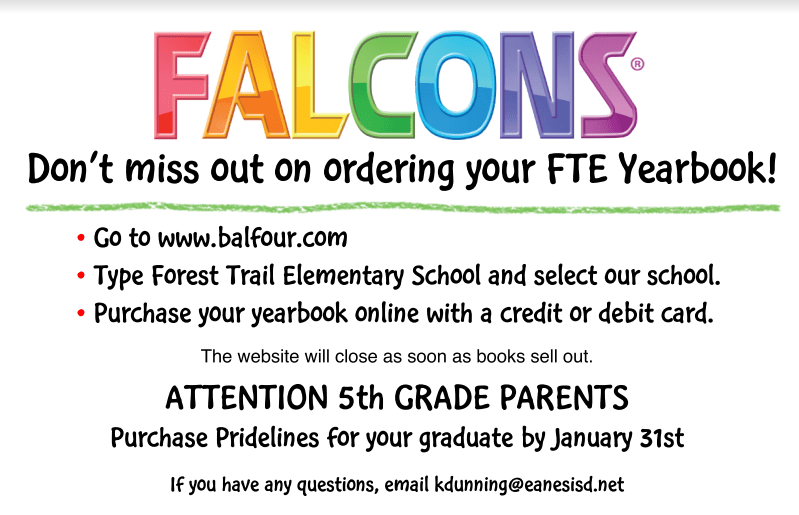 COUNSELOR'S CORNER
Test Anxiety Presentation
Thursday, January 28, 2021
6:00 pm7:30 pm
Video Conference - Meeting details below
Test Anxiety
In this presentation, caregivers will learn how to recognize if their child is experiencing normal nervousness before a test or something more intense - test anxiety.
Caregivers will leave this presentation with knowledge of different strategies they can use to support their child if they experience test anxiety.
Who: All Parents, guardians and caregivers of children from elementary to high school.
When: Thursday, January 28th, 2021
Time: 6:00 - 7:30 PM
Where: Once you have registered, you will receive an email with further information on how you can join this online workshop.
Cost: Free.
CEU: It will not be provided for this workshop.
Contact Info: 512-451-2242 workshops@austinchildguidance.org
SEL Storytime
Self-awareness is the ability to tune in to your feelings, thoughts, and actions. Being self-aware also means being able to recognize how other people see you. Our SEL Story this week focuses primarily on the ability to tune in to your feelings, thoughts, and actions. It teaches children to be aware of their mood and thoughts and encourages them to provide nurturing thoughts to themselves when they make a mistake or are just having a bad day.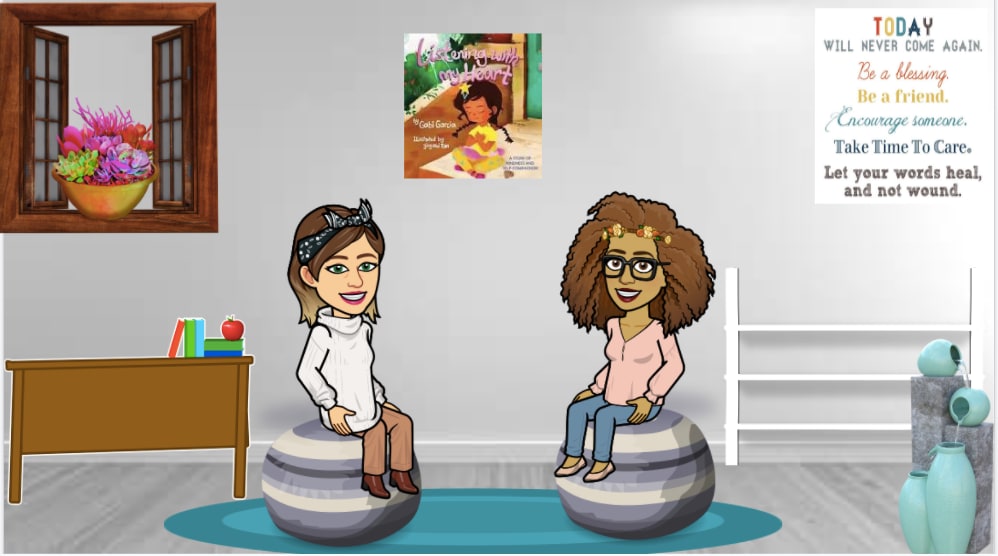 Please feel to reach out to Mrs. Berry or Ms. Burns if we can support you or your family in any way. You can access our previous stories or classroom lesson information by joining our Google Classroom.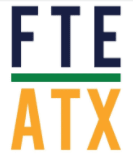 FALCON STRONG, TOGETHER
New year, same ol' shtick!
We hope your holidays were restful and rejuvenating! Fingers crossed that 2021 treats us a little more kindly than The Year That Must Not Be Named. Thank you for continuing to do your part to keep our FTE community healthy and functioning!
Speaking of good, healthy practices, we hope you'll join us TOMORROW for mindfulness and yoga at our first Booster Club Meeting of 2021 (details below). Perhaps this will set the tone for the rest of the semester!
ZOOM MEETING TOMORROW: January 8th at 8:30 AM
Our general membership meeting will start the New Year off with a bit of mindfulness, gentle yoga movement and breath awareness practices. Learn about some components of yoga therapy - why it is different from a typical yoga class and how to incorporate these ancient tools into your day to day life.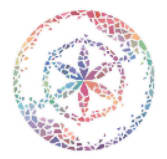 Maggie Weisenberger is a mom to 2 wild and busy FTE boys and psychotherapist who works with individuals who experience anxiety, depression and any past trauma. Maggie uses yoga in her therapy practice with clients and in her personal life to maintain peace and sanity (so important in these times!). We are so excited to have Maggie share her practice with us on January 8, 2021 at 8:30 AM. www.wisezentherapy.com
Join Zoom Meeting
https://eanesisd.zoom.us/j/88086379025?pwd=K0ZZeUo0ZnJ3TUV6akJINDg1MDh0UT09
Meeting ID: 880 8637 9025
Passcode: yoga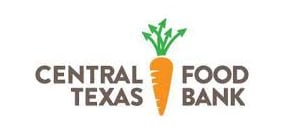 GIVING OPPORTUNITY: Central Texas Food Bank
Forest Trail will continue its partnership with the Central Texas Food Bank to fight food insecurity in Austin and beyond. Instead of the canned food, we will be asking families for small monetary donations this year. Canned food donations and Covid-19 present a whole host of organization and distribution problems, so we are excited to participate in the way that is most helpful. More details to come!
SAVE THE DATE for STEAM Fest!
We are excited to announce that Forest Trail's annual STEAM Fest will take place on Feb 3rd & 4th. This favorite event will be a little different this year, but our Falcons can look forward to participating in some learning, exploration and fun! Keep your eyes peeled for more information to come in January!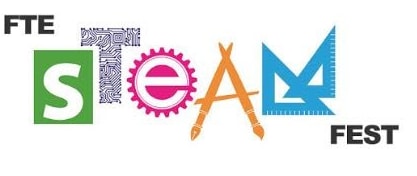 SCHOOL STORE GRAB BAGS
We're carrying School Store Grab Bags into 2021 - perfect prizes to award good behavior, birthday gifts, etc! The bags are $10 each and all orders will be delivered (or available for pickup) the week after you complete your order on Membership Toolkit.
BIRTHDAY CARDS
Don't forget to celebrate your "second semester" babies with an electronic birthday card! These e-cards will run the month of your child's birthday (or half birthday!) on the communication screens in the cafeteria and lobby of FTE. For further information, instructions, and to purchase, visit our website.
Happy New Year,
Kate Hall & Katie Ruback
Booster Club Co-Presidents
El's Mirror Book Discussion, Wed Jan 13, 6:30PM - Join us for an interactive & interesting family-friendly event with authors Ellison & Bavu Blakes
Jan 7 2021
FTE - REPORT CARDS POSTED
4:00 PM