Is there a FTE Staff Member You Would Like to Recognize...
Falcon Finest Acknowledgements
Please join me in spreading those feel good vibes around our campus. Everyday our bus drivers, custodians, office staff, and teachers are doing incredible things. If there is a FTE staff member you would like to recognize for their contributions, please let me know by clicking the link below.
Notes from the Counselors
Ms. Burns and Mrs. Berry were so excited to see students in the building this week. Please be sure to say hello when you see us in the building. This week we provided lessons to Kindergarten classes about self-regulation using the Zones of Regulation. Students learned to identify each "zone" and practiced one tool for self regulating when needed. (Ask them about belly breathing!!!)

Weekly SEL Story
We are trying something new this week by placing our stories in Google Classroom where we can connect some activities and capture how many people are viewing the Weekly SEL Stories in one convenient location. Our Showbie doesn't seem to provide what we'd hoped. Fingers crossed that it works. Please join our Google Classroom using your student's Google account with classroom code ntpoxet to view the video. If you prefer one clink convenience or if the Classroom has problems, here is the direct link to the story.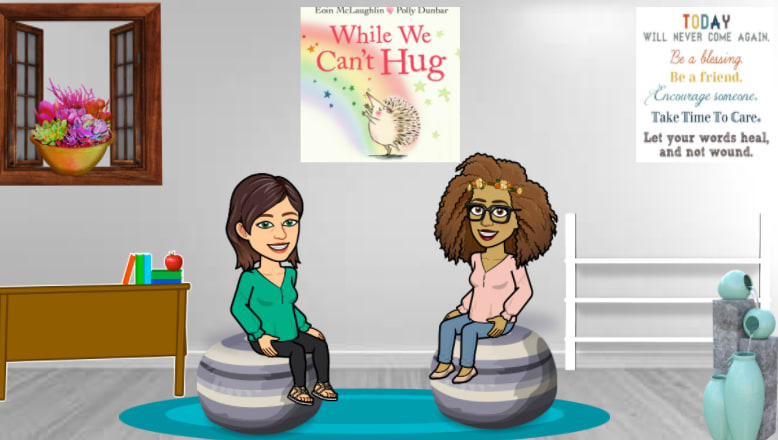 WHS NATIONAL HONOR SOCIETY STUDENTS ARE OFFERING FREE TUTORING...
Hello,

Hope everyone is staying safe during this time! We, Annie Huang and Xuechen Yin, are the co-presidents of Westlake National Honor Society (NHS) for 2020-21. We know this time can be super challenging for students adjusting to a new learning environment and style, so Westlake NHS students are starting a program offering free tutoring to kids of all ages, including elementary, middle, and high school students.

NHS students are expected to uphold the standards of Leadership, Service, and Character that are necessary to improve the community. Additionally, they are some of the most qualified students, as most have completed and excelled in several AP classes and maintained high GPAs throughout their high school years. NHS originally started a peer tutoring program several years ago, and current NHS students have experience tutoring and helping other students in all academic subjects. After many years of peer tutoring, we wanted to expand NHS tutoring services to elementary and middle schoolers moving forward.

If you/your child would like to receive tutoring, we have attached a link to sign up. We will be matching tutors and students based on subject matter and availability. There is no deadline for signing up, so feel free to sign up at any time during the summer, during the school year, or even next year. We'll have someone reach out once you've signed up!

Link to sign up:
https://forms.gle/AQk5Bzyb8ZBdNhXE6

Again, hope everyone is staying safe and doing well!

Sincerely,
Annie Huang and Xuechen Yin on behalf of Westlake NHS
INTERNATIONAL DOT DAY AT FOREST TRAIL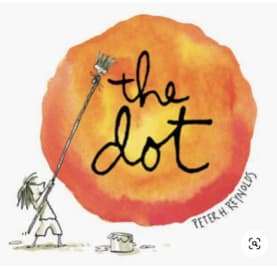 International Dot Day 2020 will be celebrated Tuesday, September 15. The inspiration for Dot Day originated from Peter H. Reynolds book The Dot. In the book, Vashti is discouraged in art class and her teacher says, "Just make a mark and see where it takes you." Vashti realizes she is great at drawing dots and the more she practices the more skillful she becomes. By the end of the book, Vashti is encouraging another student to take the risk of creating. So, Dot Day is a global celebration of creativity in the classroom.
Please have your child wear dots September 15th to celebrate Dot Day!

The Dot by Peter H. Reynolds is available on Bookflix.

Open Bookflix online: https://bookflix.digital.scholastic.com/.
Login using the username: ftelibrary.
The password: bookflix.

To share how your children are celebrating International Dot Day, submit a video using the instructions below. The Flipgrid will be available starting September 14.
1. Tap the Flipgrid App on your child's student iPad.
2. Enter the Join Code.- e9248f52
3. Students press the "Record a Response" button.
4. Then, submit your video. Students will be able to view each
other's responses.

We can't wait to see how you celebrate!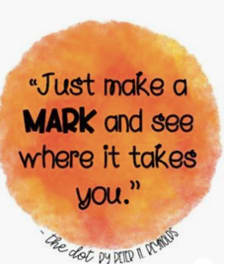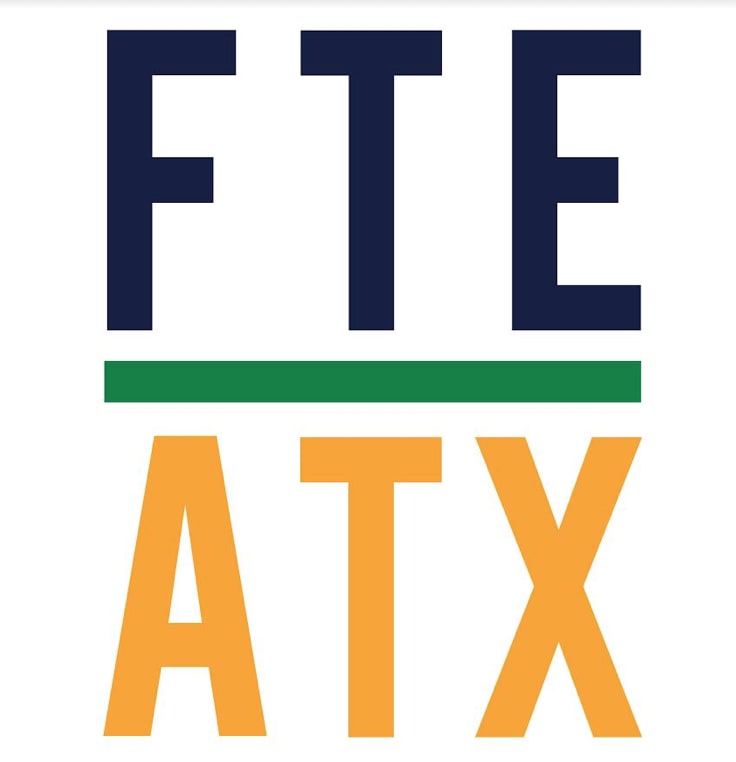 Thanks to all who attended our first General Membership Booster Club Meeting via Zoom last week! And another virtual round of applause for Principal Spraberry, Nurse Gaither, and Ms. Berry for their presentations. Please tentatively mark your calendars for our next meeting on Friday, October 2nd. Remember to register for BC membership (as well as order your directory, update your family information, and make a NHF donation!) to receive an email invitation to all of our meetings.
No-Hassle Fundraiser Update
Thank you for another fantastic week for our 2020 No- Hassle Fundraiser! We are so thankful to all the FTE families that have already donated. This is our Booster Clubs primary fundraiser this year, and we are so grateful to all that have participated so far. Our goal this year is 100% of families participating with a suggested donation of $100 per student.

Link to donate online: http://tinyurl.com/ftenohassle2020

First Grade is still in 1st place with overall grade participation.
The following classes are currently in the lead in each grade: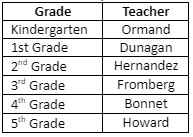 Congratulations to Jessica Qunibi for winning our weekly donation drawing- this week it is a $15 gift card to P.Terry's! Lyra Powell won our flash social media contest, a gift card for cookies from Westlake Bakes! Watch the FTE Booster Club Facebook and Instagram pages for more fun No- Hassle Fundraiser contests.
.
Questions?
Contact our No- Hassle Fundraiser Co- Chairs
Michelle Brandl (651) 210-4787
Katie Tucker (512) 426- 4416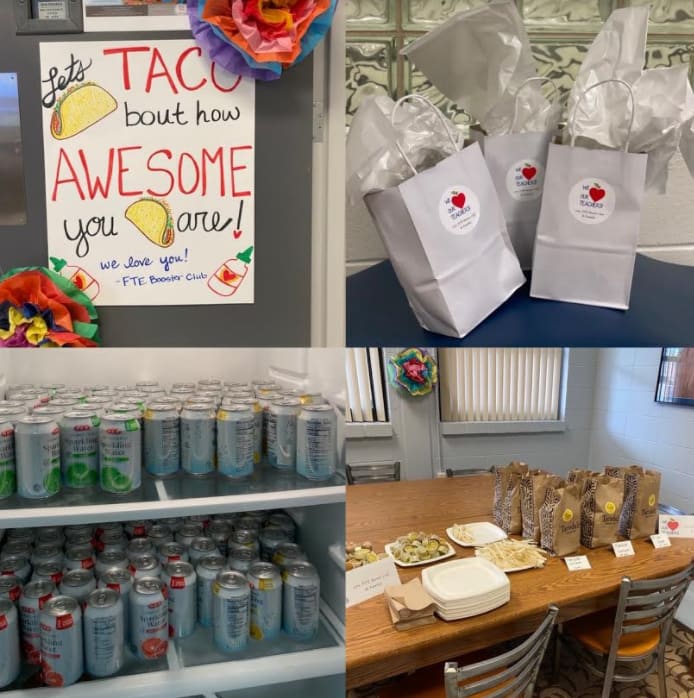 Booster Club Loves Our FTE Teachers & Staff!
Speaking of the No Hassle Fundraiser, when you donate to Booster Club, not only do our students reap the benefits enrichment events, curriculum boosts, and building improvements, but our teachers and staff feel the love, too! The entire FTE faculty has been working SO HARD to facilitate both virtual learning and - this week - 25% in-person learning. With your generous donations, Booster Club was able to spoil staff members with TacoDeli, a stocked fridge, and gift bags. Thank you, teachers & staff, for all you do!!!

Let's stay #FalconStrong!
Kate Hall & Katie Ruback
Co-Presidents
Eanes ISD is looking for members to apply to be a part of its newly formed Diversity, Equity, Inclusion (DEI) Advisory Committee. The online application opens Sept. 1st and closes at 5PM Sept. 21st.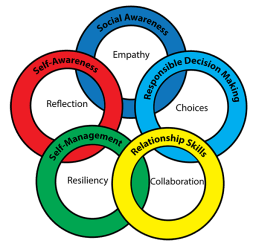 Welcome to the 2020-21 school year!  Even though the start of this school year is unlike any we have had before, we begin like we always have by fostering, modeling, and teaching relationship skills.  This teaching happens in the classroom, whether remote or in person, as well as in the home.  As we navigate uncharted territory for the start of the 2020-21 school year, teaching relationship skills and connecting with family members, friends, and teachers may be more important now than ever before.
In light of remote learning at all schools at Eanes ISD, the Child Nutrition Department will have lunches available for all enrolled Eanes ISD students.  Students not eligible for Free Meals will be charged for their meals, accordingly.