"When I started counting my blessings, my whole life turned around." – Willie Nelson
Right on, Willie. I wish you all a restful and relaxing week filled with food and family. Please be sure to unplug and take a moment to reflect and count your blessings.
Thanksgiving is my favorite time of year, and I love that we have an entire week to celebrate family, food, football and Duke Basketball. My kids are starting to turn the corner and enjoy the games. Either that, or they're great actors and realize they don't have much of choice when it comes to what we watch this time of year. Longhorn Football. Cowboy Football. Duke Basketball (not necessarily in that order).
Naturally, the season lends itself to reflection and expressing gratitude. As such, I want to say, "thank you" for sharing your children with us every day. Forest Trail is so very thankful for being a part of your families and this community. We are beyond blessed to have your continued support and partnership. From everyone at FTE, we would like to wish you a happy Thanksgiving!
Once again, a huge thank you goes out to those wonderful ladies on the Staff Appreciation Committee: Alison Bogle, Colleen Dartez and Veronica Hernandez. Thank you for coordinating and delivering the pies to staff once again. We look forward to them every year. Thank you for spoiling us.
Happy Turkey Day and see you next week!
Is there a FTE Staff Member You Would Like to Recognize...
Falcon Finest Acknowledgements
Please join me in spreading those feel good vibes around our campus. Everyday our bus drivers, custodians, office staff, and teachers are doing incredible things. If there is a FTE staff member you would like to recognize for their contributions, please let me know by clicking the link below.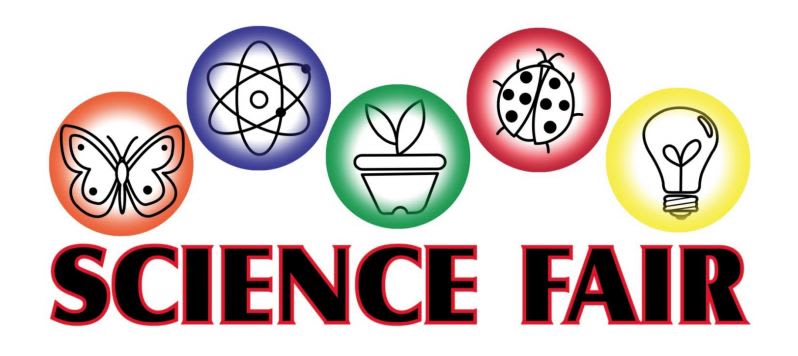 Sign Up for the 2019-2020 FTE Science Fair
The FTE Science Fair sign-up link and informational packet is posted on the front page of our Forest Trail website. Interested participants must sign up on-line by December 20th at the latest. The Forest Trail Science Fair will take place on January 29th for grades K-5. The top projects in grades 3-5 will be eligible to compete in the Austin Energy Regional Science Fair on February 22, 2020. If you have any questions, please contact Raven Reaves at rreaves@eanesisd.net
Sign Up link: https://forms.gle/tqt16FFhNND6J5C29
Science Fair Informational Packet includes:(https://drive.google.com/file/d/1Pckf9T6Hw_OMet8Y_4v7X6k6IQ3RKH8L/view?usp=sharing)
FTE Timeline for Science Fair

Media Release Form (3-5 grade required)

Elementary Project Research Form (3-5 grade required)

Rules for Participation

Judging Criteria
Purchase your YEARBOOK today!
Purchase Your Tickets Now for the 2020 Forest Trail Auction Party!!!

Let the good times roll! Get your tickets now for the 2020 Forest Trail Auction Party: Mardi Gras Night — FTE's eagerly awaited, annual parents-only social. Join us for dinner, drinks, dancing, and auction fun, as we raise money to support our beloved school.

Visit the FTE Booster Club Website for more details on purchasing tickets and sponsoring the event. BONUS: As a special incentive to get your tickets early, the first 20 ticket buyers will receive a FREE raffle ticket for a chance to win a New Orleans weekend getaway!
Thank you for your generosity and support. If you have questions or need additional information, please contact us any time. We appreciate your support of Forest Trail Elementary and look forward to a fun evening out with our fellow FTE parents.
Your FTE Auction Co-Chairs,
Paige Darby, Kate McGrath, and Mary Katherine Stout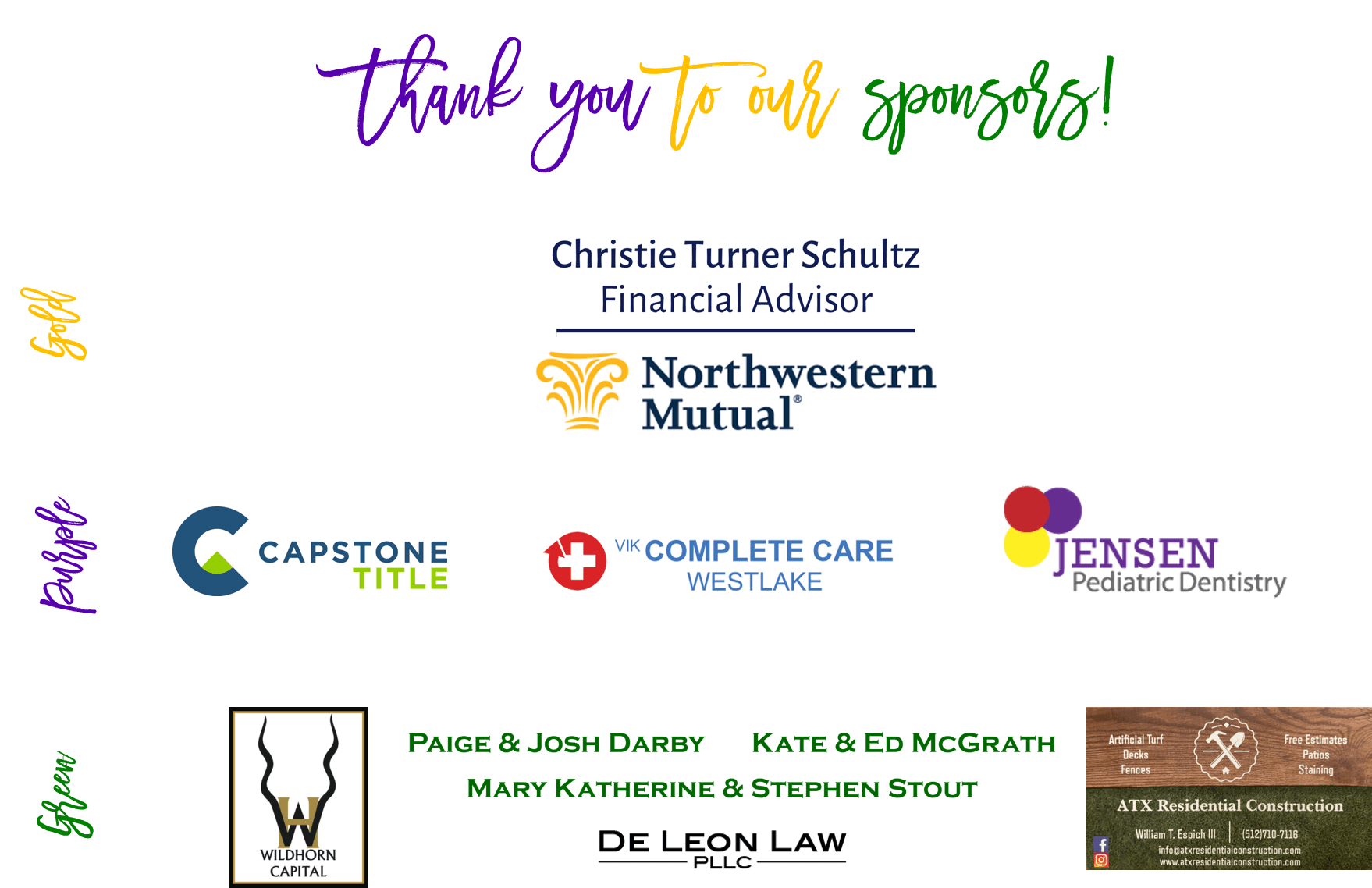 STEAM Fest:
Thank you to all of our parent volunteers, presenters and students for making STEAM Fest 2019 a success! We especially want to thank our STEAM Fest 2019 Dream Team who worked tirelessly in the weeks leading up to STEAM Fest to get supplies purchased, get the registration up and running on the website, coordinate presenters and all the other details that go into STEAM Fest each year.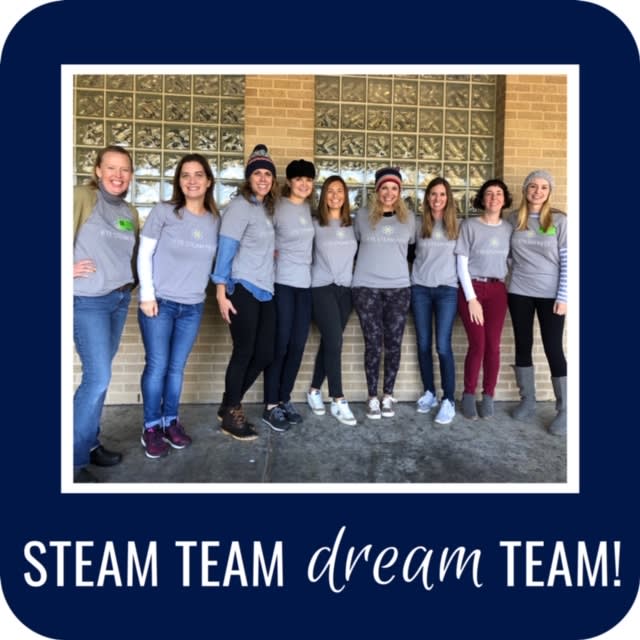 Jenny Pope, Kelley Inmon, Andrea Romero, Erin Ludwig, Katie Cranis, Leslie Odom, Laura Boone, Hedwig Wenninger, Jessica Qunibi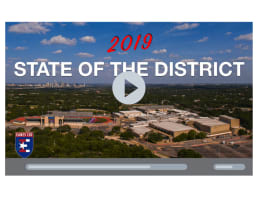 Continuing his #BeKind Convocation theme, Dr. Tom Leonard will share information on our strategic priorities and our efforts to create a caring learning environment where all are valued.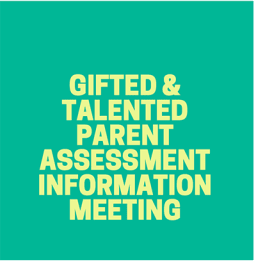 Kinder parents are strongly encouraged to attend this informational meeting on December 2, 2019, 6PM @ Valley View Elementary. Kinder Consent to assess form will be available December 2 through 20th.
At this special evening of learning and fun, parents & students will work together through different stations of coding, robotics and engineering challenges. No experience needed! Food Trucks & Door Prizes! 
Nov 21 2019
FTE - B DAY
All day
Nov 21 2019
FTE - POPCORN SNACK DAY
All day
Nov 21 2019
FTE - SCIENCE FAIR SIGN UP OPENS
All day
Nov 21 2019
Westlake Speaker Series, "Understanding Our Identities"
12:00 PM - 1:00 PM
Nov 22 2019
FTE - C DAY
All day
Nov 22 2019
FTE - KINDER FRIENDSHIP FEAST
All day
Nov 22 2019
FTE - NO HOMEWORK NIGHT
All day
Nov 25 2019
FTE - STUDENT HOLIDAY
All day
Nov 26 2019
FTE - STUDENT HOLIDAY
All day
Nov 27 2019
FTE - STUDENT HOLIDAY
All day
Nov 28 2019
FTE - STUDENT HOLIDAY
All day
Nov 29 2019
FTE - STUDENT HOLIDAY
All day